New 20mph speed limits for three Leamington roads three months after they were rolled out in error
Signs and road markings were put in place on Gainsborough Drive, Marlborough Drive and Calder Walk in Sydenham, Leamington, in June but were then covered and painted black when it became clear the job had been done by a contractor in error.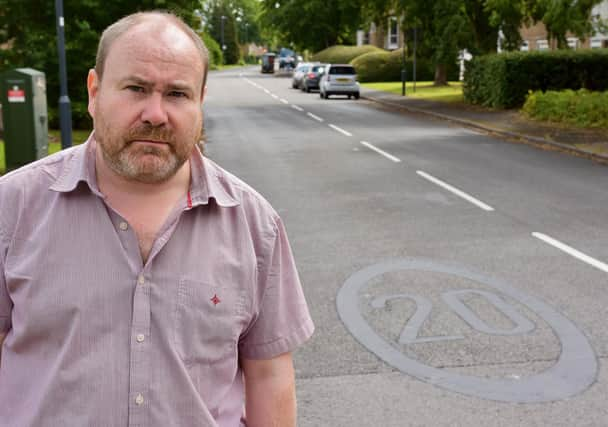 New 20 miles-per-hour (mph) speed limits have finally been passed on three Leamington roads – three months after being rolled out by mistake.
Councils are required to consult on speed limit changes and did so as planned, albeit after the mistake.
Three objections to the plans were raised with a response from a Warwickshire County Council engineer saying the changes had been implemented early due to "a communication misunderstanding".
However, an assessment put forward by one objector, citing that the reduction would be disproportionate and had already caused unnecessary delays, was questioned.
The engineer's response read: "The resident expressed concerns about various negative consequences, including unnecessary delays and congestion.
"From an engineering perspective, it is considered unlikely that the short period of exposure to the lining and signing would have caused such issues. Nonetheless, it is accepted that the early installation may have caused confusion among motorists and residents in the area."
It went on to note that the usual process was followed after the error, including background checks and speed surveys as well as the public consultation.
"Based on current speed surveys and motorist behaviours, a 20mph speed limit was deemed the most appropriate measure in this area," it added.
Further support was offered by Councillor Will Roberts (Green, Leamington Willes), who represents the area in question.
His letter read: "The call for a 20-mph zone came from requests by many residents in the area whose concerns were split between speeding and creating safer active travel routes to local schools.
"One of these schools – Sydenham Primary School – sits within the proposed zone and has sent in support for the 20mph zone. The local community centre which sits at the heart of the estate also put in support.
"A second primary school – St Anthony's – and the main secondary school – Campion – sit just outside the zone with many children attending these schools living within the zone.
"Gainsborough Drive is a unique horseshoe design with the SYDNI Centre directly in the middle, which has a large green area used by many local children. Children cross the roads daily to go to school or attend activities at the SYDNI centre.
"After carrying out informal consultations with residents, collecting speed data and consulting with highways officers, I agree that Gainsborough Drive and the immediate surrounds should be a 20mph zone to improve active travel in the area and create safer routes to school.
"I have not seen any material reasons why this shouldn't go forward."