Councillor Chris Kettle will follow in the footsteps of his late father in becoming chair of Warwickshire County Council with his election welcomed as a "rite of passage".
The Conservative councillor for Feldon was unanimously chosen to be ceremonial head of the authority, representing it at various events throughout the next civic year.
He will also oversee meetings of full council, interpreting and upholding the rules of the council in a non-political way while acknowledging the rights of councillors and the interests of their communities.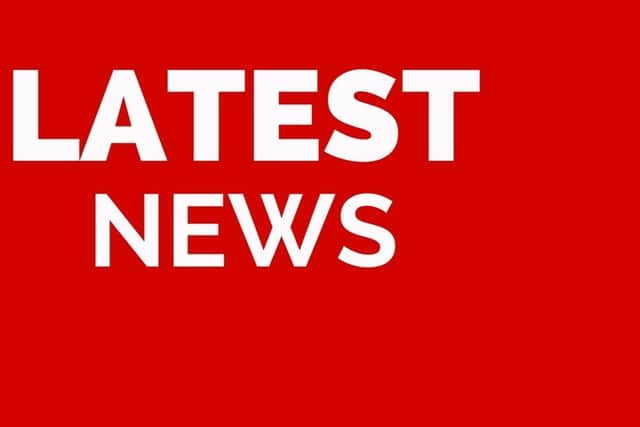 It was an emotive process with Councillor Izzi Seccombe OBE (Con, Stour & the Vale) lifting the lid on Cllr Kettle's backstory.
"When I proposed him as vice-chairman last year, I eluded briefly to his father who had also been a county councillor and chairman of this council," she said.
"Very sadly, in March 1982, on returning home from a council meeting, he was involved in a very serious car accident which he did not survive.
"I know this is a very emotional day for Councillor Kettle and his family, who are more than welcome to be here.
"It feels to me that this is a rite of passage that I think will continue the family involvement in public service in Warwickshire County Council."
Cllr Kettle said: "Thank you for your kind words and thank you for choosing me to become your chairman for this coming year.
"It is a great honour and one that I look forward to with the enthusiasm and commitment that I know this role requires.
"It was in 1981 when my father stood here taking on the same role and it is great that my wife, sister and son Rupert are here to join us.
"In many respects it is a very similar role but times have moved on extraordinarily in those 40-something years."
He proudly held aloft his father's council pocketbook and then displayed the Warwickshire flag, adding: "I think we should see this flying because it is a great county.
"While it has seen great changes, we as councillors are still here as representatives of residents of whatever political persuasion, of whatever faith and of whatever background. We are here to support them and meet their needs.
"In my previous chairmanship (of Stratford-on-Avon District Council), I had a chaplain, as many of our boroughs and districts have.
"We do not have that tradition here but I would like to finish with a few words that my former chaplain gave me.
"To people of all faiths and those who do not have faith, we give thanks for the wonderful diversity of this county and as we debate and discuss, help us to speak with each other and encourage each other to come to make good decisions for the future of all in Warwickshire."