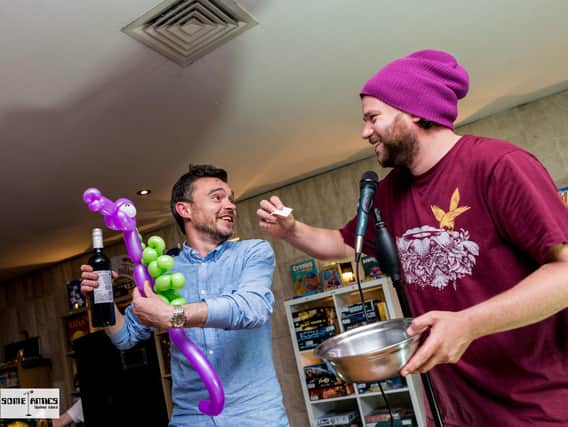 An educational charity based in a village near Rugby is unveiling a packed programme of events over the next few weeks.
Cotesbach Educational Trust is hosting an audience with peace campaigner Satish Kumar on Sunday June 20.
The organisation is also lining up Some Antics Poetry Night for Saturday June 26, Tom's Midnight Garden Ballet on Saturday and Sunday July 3 and July 4 and Some Antics Comedy Night on Friday July 9.
"Cotesbach Educational Trust has a fantastic summer in store with outdoor events for all ages.
"We present 'An Audience with Satish Kumar', the world-renowned activist and peace campaigner who has been inspiring global change for over 50 years," said the Trust based in Cotesbach in the west of Harborough district.
"The talk coincides with the release of his new book documenting his 8,000-mile walk from India to Washington at the height of the Cold War.
"This is a fantastic opportunity to see a truly inspirational speaker.
"Some Antics (Leicester) will be popping up at Cotesbach featuring the finest local talent in poetry, spoken word, and comedy.
"DJ Ninja Bob will be in attendance spinning some great tunes," said the Trust.
"We have live ballet in the garden of Cotesbach Hall when Frankly Speaking Productions present a brand new production of Tom's Midnight Garden.
"Join us this summer outdoors amongst towering trees and flower beds in full bloom, for the story of a garden that only exists on the 13th chime, and the powerful, enduring friendship that two children find there."
Set up in 2009, Cotesbach Educational Trust hosts and provides learning opportunities focusing on Heritage, Environment, and the Arts.