Permission granted for two-day live music event, expected to attract thousands of visitors to Warwick
It is anticipated that around 3,000 people would attend the Friday and 4,000 for the Saturday event.
Watch more of our videos on Shots!
and live on Freeview channel 276
Visit Shots! now
Permission has been granted for a two-day live music event that is expected to attract thousands of visitors to St Nicholas Park, Warwick.
Warwick District Council's Licensing and Regulatory Panel gave the go-ahead on Tuesday (May 30) for Live Tour Events to hold a concert in the heart of the town.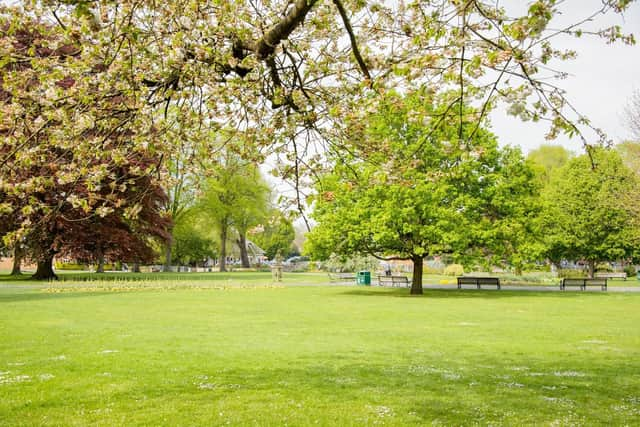 The permission allows for such events across one weekend per calendar year, running live and recorded music from 2pm to 11pm on a pre-arranged Friday and Saturday. Organisers must specify dates at least three months in advance.
There was one objection, said to be on behalf of a group of residents from nearby Pickard Street, relating to noise, crowds, parking and the potential for anti-social behaviour and crime.
Addressing the panel, applicant Mark Barker said that Live Tour Events was experienced in mitigating such problems and consistently work with the same national contractors on sound, safety and parking management.
He promised that all music would cease by 11pm and that all "loud works" to construct things like the stage would be limited to 8am to 8pm ahead of the event.
He said there would be a letter drop locally with schedules, an email address for pre-event concerns and a telephone number "for direct contact to someone on site during the event times" with stewarded pick-up and drop-off points to help manage the potential for anti-social behaviour.
"The success of our business depends on delivering safe, well-run and peaceful events," he said.
"We will take all reasonable and proportionate steps to ensure this event is delivered in such a manner with particular focus on causing the least impact on the community and being good neighbours to those around us, both residential and commercial."
When questioned, Mr Barker anticipated that around 3,000 people would attend the Friday event and 4,000 the Saturday event. The capacity will be limited to 4,999.
The permission is subject to the council's Environmental Health department being satisfied over noise levels with one amendment coming forward to the paperwork ahead of the licensing decision.
It had been stipulated that noise one metre away from the park could not exceed 65 decibels – said to be quieter than being next to a vacuum cleaner – over any 15-minute period.
However, this was changed to the licensee agreeing to "ensure that a noise management plan is submitted no less than three months before the events so that noise control measures can be agreed, and an appropriate music noise level can be determined".
Mr Barker said a company called F1 Acoustics would be working on the event.
"They have experience in this location having worked on other events there," he said.
"They will work with us, creating the noise management plan as well as providing noise monitoring during the showtimes.
"We will create a plan of what we think is achievable. The whole reason we had that conversation with Environmental Health is that we don't want to agree to conditions that are not achievable. That is no good to anyone.
"We want to create as little nuisance as possible for everyone whilst putting on a good show for our attendees. The plan is to come up with some sensible noise limits that will be achievable, then the on-day testing and monitoring will ensure we stick below those."
Cllr Luckhurst sought further clarity on the "substantial amount of cars coming in".
Mr Barker replied: "In general we don't offer parking at these events, particularly given this location, it wouldn't be feasible.
"Usually, we send out a whole load of pre-event communications to ticket holders saying there is no parking on site, please walk or take public transport.
"Given the concerns raised by the resident, I think we will take some steps to see if there is anything we can do with regard to off-site parking in a close location."
"The geography is slightly challenging, there is nothing that jumps out immediately, but it is definitely something we will look at to see if there is an opportunity to do something."