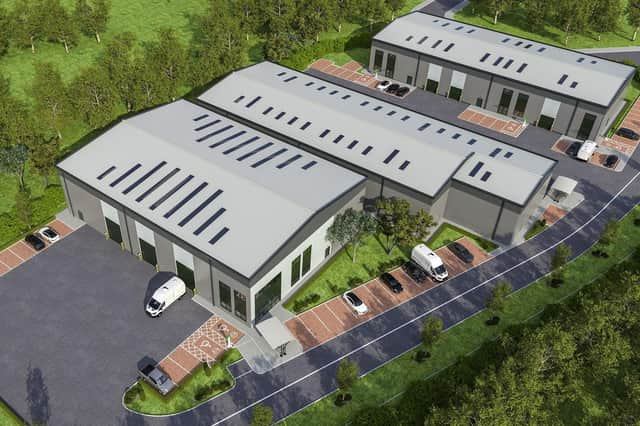 Warwickshire Property and Development Group (WPDG) has been granted planning consent on a 42,000 sq ft industrial scheme at Holywell Business Park which is part of the Kineton Road Industrial Estate.
It will feature nine units between 1,900 sq ft and 15,000 sq ft and it would be the first industrial development by WPDG, which was formed last year by Warwickshire County Council.
WPDG will shortly name its preferred contractor and work will start on site later in the spring and is expected to take about eight months.
Rob Andrews, head of development at Warwickshire Property and Development Group, said: "This is very fitting for our first industrial scheme as it is designed to support the local economy by providing varied and high quality accommodation in a range of sizes which will suit different needs.
"A successful economy needs local companies of all sizes to grow and thrive and this scheme will allow that pipeline to develop as well as being attractive to those looking to move to what is a strategically well-placed location.
"We have been formed to ensure that the county's land holding achieves its economic potential for the good of local people whether that be, as in this case, through the creation of new jobs or by creating new homes for local people.
"This land has remained unused for many years and will soon be an economically vibrant development providing expansion potential for companies and employment opportunities for local people."