A plan to build two houses on the site of a former garage block in Bishops Itchington has been condemned by a councillor who says the decision will exacerbate the village's parking problems.
Permission was given to build the properties on land in Starbold Road at Stratford District Council's planning committee on February 22, despite objections from the parish council, seven residents and the ward member.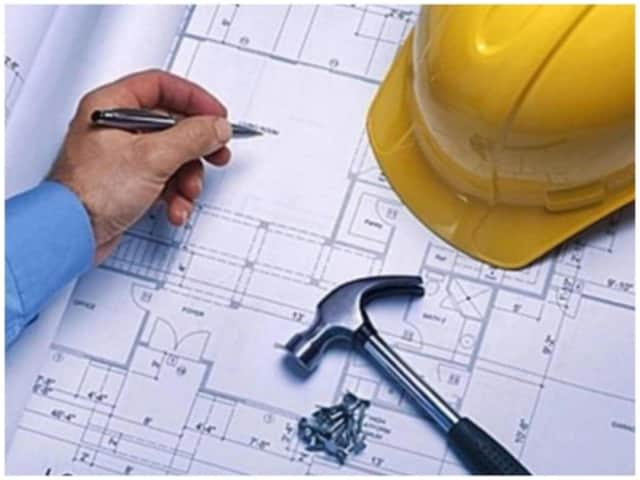 Cllr Chris Kettle said: "What we have got here on an area set aside for garaging are two completely different designed properties dropped into that bit of space, crammed in on a bit that was formerly used for car parking.
"On a Friday evening or a Saturday it is impossible to park without blocking somebody else in because when the estate was originally built, not many people had cars.
"Now most properties have two cars and there is complete inadequate space. It has been suggested that the parish council build a multi-storey car park – a serious proposition.
"What we are doing here is taking away garages and replacing them with more car parking [need] and that is a major problem."
Bishops Itchington Parish Council chairman Cllr Adam Dugmore added: "No mention has been made of the flooding issues that plague that particular area with sections being known to disappear under six inches or more of water.
"Starbold Road today is an outstanding example of a mismatch between parking need and provision.
"The garages that have been destroyed here were built to provide parking for the residents.
"The prospect of redevelopment of something other than equivalent or better parking provision is a failure in the first place to the detriment of those residents.
"If the committee is minded to grant this application it does so disregarding the concerns of numerous residents, casting those aside for the gain of individuals with no apparent relationship or interest in contributing to the social or economic fabric of the village."
Members of the planning committee were split before approving the plans by six votes to three.
Cllr Louis Adam said: "I know Bishops Itchington and it has had a huge amount of development. I am really not comfortable with this, I think there are infills that work on these sites but the parking issue is one that I am concerned about as well."
Cllr Trevor Harvey had a different viewpoint. He said: "It strikes me that the parking has been lost and the parking generated by these two houses is self-contained within the site. This site has to be used for something. It may not be the perfect application and it may not be an ideal solution but on balance, I take the view it merits support."