Warwick and Leamington MP Matt Western has given his support to businesses in a Leamington industrial estate which are under threat from plans to have their current premises demolished and replaced with a 328-bed student complex.
Business owners and employees, who would be both directly and indirectly affected by the development, came out in numbers this week to protest against HGL Leamington Ltd's proposals, which have been recommended for approval by Warwick District Council's planning officers.
And Mr Western has expressed his concerns for the industrial estate, its surrounding area and the businesses' futures - with some fearing they will have to close because they will not be able to find different and suitable premises.
He said: "I remain concerned by the plans to build a 328-bed student complex on Althorpe Street and the existential threat this poses to the small, local businesses who operate on the proposed site – many of which have served our community for many years.
"There is the potential for 75 jobs to be lost amidst businesses being forced to close and having to find alternative premises which will seriously undermine their viability and their workforce.
"This really must not happen.
"The public is right to fear that the council will continue to approve the wrong type of housing in the wrong areas, and this would be yet another example of this.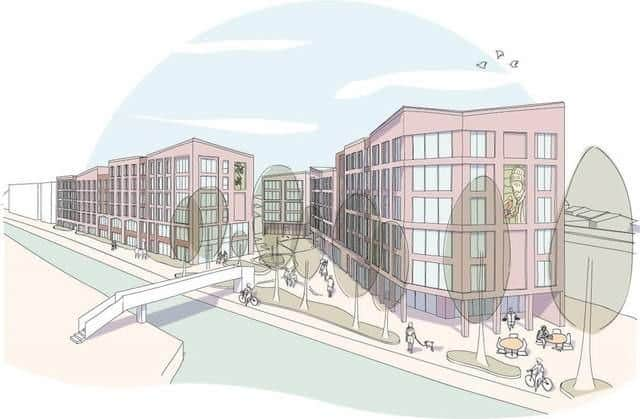 "This is not what our communities need and I hope district councillors will turn down the application in order to maintain a diverse economy in the town."
The proposals will go before the council's planning committee at a meeting at Leamington Town Hall On Tuesday (February 28).
Hundreds of objections have been made against the scheme but HGL has said it will enhance the area.
A HGL spokesman said: "This application will deliver a highly sustainable mixed use development which will provide both new employment space and student residential accommodation.
"The application will include flexible co-working space for up to 135 people representing a significant increase in the number of people working on the site and providing a significant boost to the local economy.
"This is on a site that is identified for mixed-use regeneration as part of Warwick District Council's Creative Quarter Big Picture.
"Simultaneously, the application will help address the local demand for student housing and relieve the existing pressure on privately rented accommodation in Leamington.
"HGL Leamington has been working constructively with officers at Warwick District Council and the wider local community for many months and we are pleased to see an officer's recommendation for approval for our application which will shortly be determined by the council."