Residents at retirement developments in Leamington have raised concerns that political representatives wanting to canvas in the run up to the Warwick District and Leamington Town Council elections were turned away at reception.
The representatives were turned away at both Audley Binswood and Arlington Lodge.
The two companies which own and run the two sites have both responded to the concerns citing safety and security reasons for not allowing the canvassing to take place.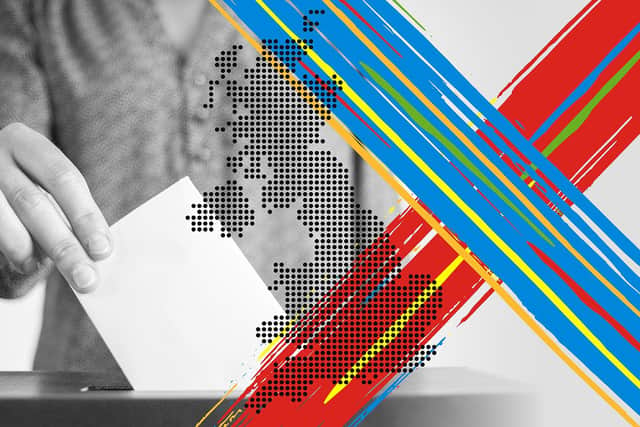 But those living at the sites are unhappy that they were not allowed to speak to the representatives and to be fully informed about groups' candidates and policies before voting took place last week.
Marianne Pitts, who lives at Audley Binswood, said: "Prompted by [fellow resident] Beatrice Clarke I asked the manager of Audley Binswood about the absence of any political leaflets for the elections on May 4.
"I was later told that the Labour Party had tried to deliver such material and had been rebuffed and I queried the assurance I had been given that this was not the case.
"In the meantime it has been raised with the forum of A-B - a group of owners [at Audley Binswood] who meet regularly with management to discuss problems and concerns and future plans.
"Beatrice and I are worried about this - the old vote and should be kept informed about candidates and policies."
Warwick District councillor Christopher King (Lab, Leamington Clarendon), who held his seat in the recent election, said he had "experienced a hostile reception when attempting to deliver election information leaflets to residential homes in Leamington" including Audley Binswood and Gainsborough Hall Care Home in Russell Street.
He added: "This is very poor and wholly undemocratic.
"It serves only to disenfranchise and isolate residents from being part of their communities."
Another Labour representative, who asked to remain anonymous, said: "It is important to note that neither Arlington Lodge nor Audley Binswood would let me in.
"[I was] refused outright my request to just leave half a dozen leaflets for the election.
"It was a total denial of access."
A spokeswoman for Audley Binswood said: "For the safety and security of our property owners at Audley we don't permit third parties to distribute leaflets or other marketing materials directly to our owners' properties.
"This is true across all our Audley Villages.
"Instead, third parties can drop off information or leaflets at our main reception and this will then be shared with owners in the communal spaces in the village."
The Labour representatives denied this was the case, saying that they were not allowed to drop off material.
A spokesman for Arlington Lodge said: "For security reasons and to spare our apartment owners any unwanted intrusion, we do not allow political canvassing within our developments."
Group leaders from the Green Party, Labour and Liberal Democrats will thrash out what happens next after the Conservatives suffered losses in the election.