Residents across the Warwick district are being invited to take part in 'No Mow May', alongside the council.
Warwick District Council is supporting Plantlife's annual campaign next month, suspending grass cutting in large parts of the district to let grass and wildflowers grow, providing a much-needed boost for insects and wildlife.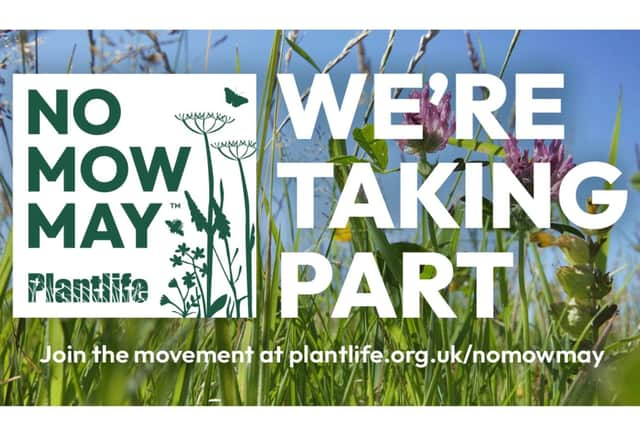 Grass cutting will be suspended on highway verges, council housing estates and the majority of the district's parks and open spaces.
Cuts will still take place where there is a need, including children's play areas, cemeteries, sports pitches and major parks including Jephson Gardens, Pump Room Gardens, St Nicholas Park and Abbey Fields.
Residents are being encouraged to take part where possible, by letting some or all of their lawn grow during the month of May to help the ecosystem in their garden.
Highway verges can also be adopted by local communities to allow wildflowers to grow; applications for this can be submitted to Warwickshire County Council.
Steve Partner, head of neighbourhood and assets at Warwick District Council said: "There's never been a better reason to leave the lawnmower in the shed a little while longer.
"By letting our grass grow for the next month, we'll be able to support this vital part of the ecosystem when it needs us the most.
"We'd love to see the end results and encourage all residents taking part to send in photos of their lawn at the start and end of May, and to let us know if they see an increase in bee activity in their garden."