School in Warwick affected by RAAC saga still unable to reopen – and it appears there are more problems with the buildings
The school was hoping to full reopen to all year groups this week.
Watch more of our videos on Shots!
and live on Freeview channel 276
Visit Shots! now
One of the schools in Warwick affected by the national reinforced autoclaved aerated concrete (RAAC) saga is still unable to fully reopen despite last week's hopes – and it appears there are more problems with the buildings.
Last week, The Courier published several stories about both Myton and Aylesford Schools having to close part of their sites due to concerns over RAAC.
Aylesford School had issued a statement prior to the start of the school year saying it has closed some of the buildings on site due to safety concerns, but it would be open for pupils in Year 7, Year 12 and all primary school years – with all other years learning from home.
Despite the part closure, Headteacher Tim Hodgson said the school intended to re-open to all years from September 11.
However, after the school was 'instructed that the combination of future risks posed by materials used in the construction of the building', Mr Hodgson said reopening was not possible.
The problems with the school buildings also look to be worse due the possibility of asbestos.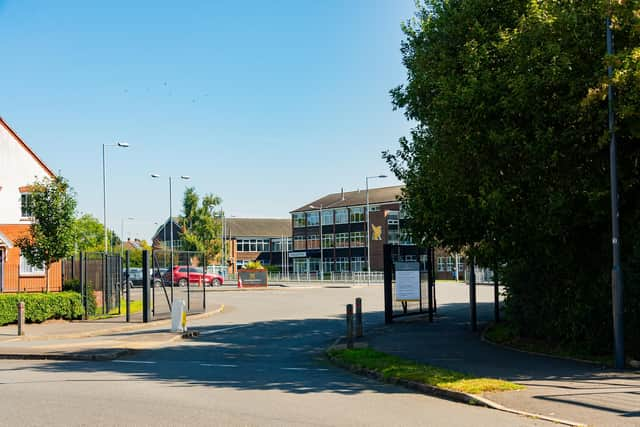 Although the school did not address this specifically, yesterday the MP for Warwick and Leamington Matt Western, who has been working with both affected schools, issued a statement, where he said the school's 'suspected cases of RAAC are multiplied by the apparent presence of asbestos'.
Mr Hodgson issued an update on the school's website yesterday (Monday September 11) where he said he was shocked not to be able to reopen the school as the staff believed it would reopen.
In the statement he said: "The discoveries made by our specialist contractors, called in as part of our scheduled fire prevention work, mean that the building will now require extensive specialist attention and further inspections.
"The building is not unsafe as it stands empty but there are now potential risks should we reopen it. I am not prepared to take any chances where our children or our staff are concerned.
"The work will take some time but at this moment I have not yet been told how long, rest assured I will let you know as soon as I can.
"My priority is to get our children back in front of their teachers as soon as possible, whatever it takes.
"We are now working closely with the DfE and the Local Authority to deliver a sustainable plan to do just that, this will be shared with you as soon as possible.
"At this point I need to ask for your help - during the pandemic our school community came together.
"We looked after each other, we supported each other and together we solved all of the problems that got in our way - we need to do this again.
"I have been overwhelmed by the offers of help that we have received since Friday but we will also need to draw upon our reserves of patience and determination in the weeks ahead. There is a great deal to do.
"From this point I will be in regular contact with you through our official social media channels, as well as Synergy (our parent communication platform).
"I will tell you directly what is happening, what needs to be done, and how you can help. I will make sure that you are kept informed with clear straightforward and up to date information at all times.
"I know that this situation will be worrying for all of you.
"I can assure you our sole objective is to get our school back on its feet as soon as possible and that is exactly what we will do."