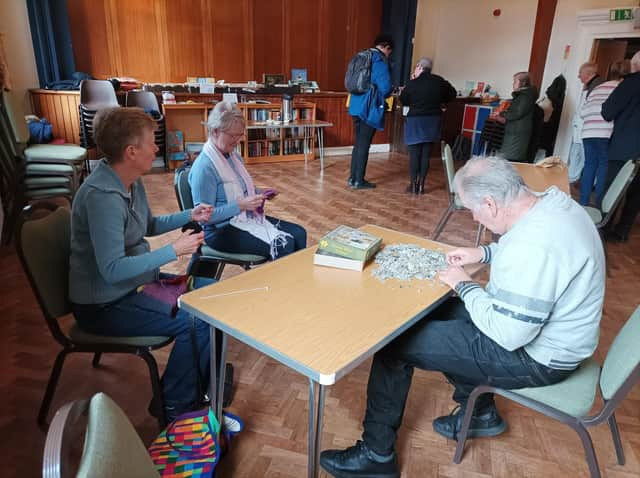 Two south Warwickshire organisations have been given a cash boost to help residents struggling with fuel poverty.
National Grid will be sharing £2.5 million among grassroots organisations as part of its Community Matters Fund to help to tackle fuel poverty.
Northgate Methodist Church in Warwick is one of the organisations benefitting from the fund and has been awarded £1,052 to offer a warm space to residents.
Sally Jones, Reverend at the church, said: "The grant from the Community Matters Fund will make a big difference to our Warm Hub at Northgate project.
"As a church, we knew we had to use our building as a place where people could come to keep warm this winter but were concerned about the cost of doing so and how we would fund it.
"This grant has taken away that worry so we can now concentrate on giving our neighbours a warm welcome, a hot drink and some food, with a place to relax, read a book, plug in their phone charger and use the WiFi."
Another local group to benefit is Warwickshire Pride, which will receive £4,419 to provide essential warm packs to vulnerable households, including items like radiator bleed keys, heavy curtains, blankets, radiator foil and more.
Daniel Browne from the charity said: "The grant from the Community Matters Fund will enable us to provide much needed support to LGBT+ people in Warwickshire who are struggling with fuel poverty due to the cost of living crisis.
"Providing warm packs to those in need will help them to keep warm during winter, which in turn will aid their physical and mental health.
"Something else this grant will enable us to do is mobilise our community of volunteers to ensure the warm packs reach LGBT+ people wherever they are in Warwickshire.
"We would like to say a big thank you to National Grid Electricity Distribution for supporting this project."
Around 300 grassroots organisations will benefit from the latest round of funding across the Midlands, South West and South Wales.
Earlier this year, more than 100 local groups received fuel poverty grants after making successful applications to the fund.