Southam gets new website to help promote the town and its businesses
The website is now up and running and lists things to do, information about the town's heritage and information about the surrounding villages.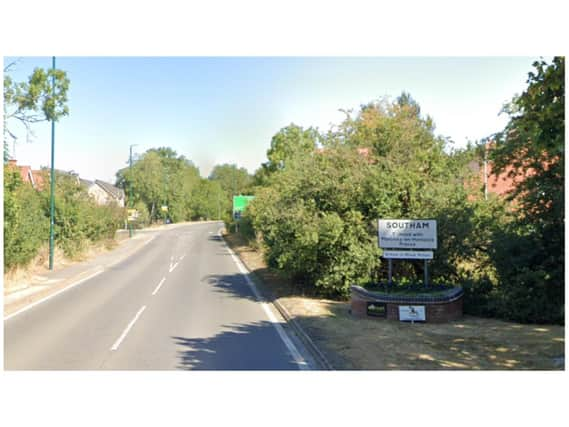 Southam now has a new website to help promote the town and its businesses.
In Southam, a partnership of local businesses and community organisations have been working together to engage, promote and improve the local area.
Using a template produced by Warwickshire County Council, the group has created a new website for the town, which will showcase Southam and the nearby villages for residents and visitors.
It thought that the new website will help raise awareness of what's on offer in the town, as well as promoting the area's history, heritage, and natural environment.
The new website has been developed by volunteer members of Southam First, a group dedicated to promoting events that bring people to the town centre, the Civic Ideas Forum, who aim to enhance the town plus support from Warwickshire County Council and Southam Town Council.
Other civic groups in Southam and surrounding villages also contributed to the project. This included Southam Heritage, Southam Rotary 2000 and Southam Rights of Way Volunteers.
The website is one example of WCC's 'Visit Local' project, which aims to help some of the county's smaller towns to increase their visitors.
Through this initiative, Southam has been the latest to have received technical expertise, training and a new online toolkit aimed at helping those that know their places best to put Warwickshire's under-explored rural places on the tourism map and be recognised across the county.
Graham Foster, chair of Southam First, said: "Even in this social media era, you still need web sites like ours to showcase what an area has to offer in enough depth to allow people to plan a visit.
"I am very happy that we now have this resource for Southam's visitor, residents and prospective residents."
"Warwickshire has so much to offer beyond its more famous attractions," Cllr Martin Watson, portfolio holder for economy at Warwickshire County Council, added.
"Every town has its unique selling point, and we want our wonderful, under-explored places in Warwickshire to promote their strengths."
The website is now live. To see the new website and lists of accommodation, things to do and more, go to: https://southam.co.uk/