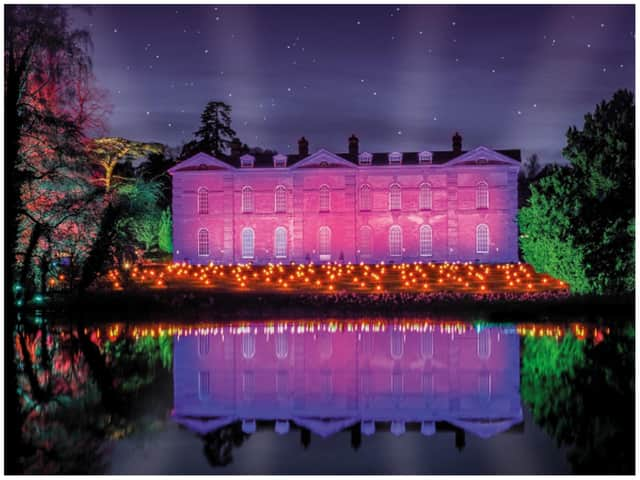 The after-dark 'Spectacle of Light' experience will be returning to Compton Verney this year.
After transforming the historic Lancelot 'Capability' Brown-landscaped grounds with a series of night-time light installations in the early part of 2022, Compton Verney has said this year's event will be 'even bigger and better', with new installations.
Each evening begins at 5.45pm (with last entry from 8.15pm), when visitors start their journey following the trail from the welcome centre, through the woodland, along the lake, over the bridge to the house, around the west gardens and back again.
The trees will be lit up all the way, with each light installation providing a place to take photos. Music will also play at each area.
There will also be hot chocolate available and by the house there will be street food from the Digbeth Dining Club.
A staggered entry system has been created, so there is a 15-minutes distance between each group of visitors on the Spectacle of Light trail.
Each walk should take around 60 to 75 minutes in total.
Geraldine Collinge, chief executive officer of Compton Verney, said: "Compton Verney is the perfect place to meet family and friends and our Spectacle of Light is another fantastic, reason for people to come and visit.
"We are looking forward to welcoming more people to our grounds to enjoy art and creativity in the great outdoors."