At this week's annual meeting of full council, leader Councillor Izzi Seccombe OBE (Stour & the Vale) announced changes to her cabinet, the team appointed from the Conservative ranks that holds the majority at Shire Hall.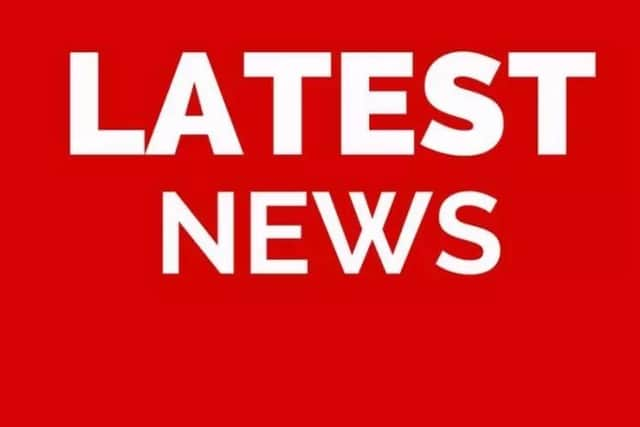 Councillor Sue Markham (Bedworth North), also a Nuneaton & Bedworth borough councillor, takes over as portfolio holder for children and families from Councillor Jeff Morgan (Bulkington & Whitestone) who moves to a non-political role as vice-chair of the council.
Councillor Jan Matecki (Budbrooke & Bishop's Tachbrook), who also serves on Warwick District Council, takes over transport and planning from Councillor Wallace Redford (Cubbington & Leek Wootton).
The third switch sees Councillor Yousef Dahmash (Hilmorton) installed as the new portfolio holder for customer and transformation, replacing Councillor Andy Jenns (Kingsbury).
"I want to thank everyone who has played such a significant part in our administration over the past few years," said Cllr Seccombe.
"Jeff, the work you have done in children's services, the particular passion and leadership you have brought to the role around Ofsted, driving forward the opportunity for us to be greater than the sum of our parts and a real force, it has been a mammoth job and I want to recognise the significance of that.
"I also want to thank Wallace and Andy for the really sterling work you have done over the past few years, particularly driving forward standards in tough areas.
"Both of you in your different ways have had issues around health and your achievements have been magnificent. It has made us a team, we have each other's backs, we support each other when life is difficult and I want to thank you."
On the new appointments, Cllr Seccombe added: "Change happens. New blood is what keeps this council alive, relevant and looking to the future.
"In place of Jeff in children and families, I welcome Sue. I think you will be really well placed to take forward the great legacy and fill the big shoes that you are stepping into.
"A very long apprenticeship has been running with Yousef coming into cabinet, he is a fantastic addition for us. He has chaired scrutiny for so long so I think it is well past time that you join in the decision making and we look forward to the role you will play and the changes on that.
"Jan, I really look forward to you joining the team as well, bringing your expertise and take on what is a very long portfolio."
Cllr Seccombe's role as leader continues with her work including "external relations and overall strategic partnerships". Councillor Peter Butlin (Admirals & Cawston) remains as deputy leader and in charge of finance and property.
Five other cabinet posts are unchanged with Councillor Margaret Bell (Hartshill & Mancetter) in charge of adult social care and health, Councillor Kam Kaur (Bilton & Hillside) overseeing education, Councillor Heather Timms (Earl Craven) still on environment, climate and culture, Councillor Martin Watson (Coleshill North & Water Orton) leading on economy and Councillor Andy Crump (Southam, Stockton & Napton) on fire & rescue and community safety.