Tree works to take place ahead of work to replace Newbold Comyn footbridge
Earlier this week, it was announced that work to replace the bridge would not be able to take place until late in the summer next year.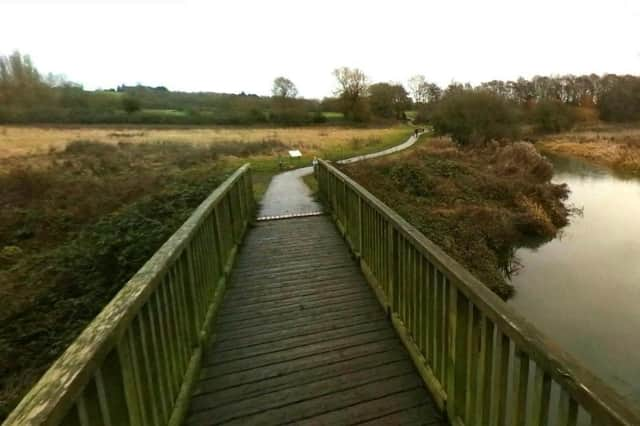 Tree works are due to take place ahead of later work to replace Newbold Comyn footbridge.
It will be part of the preparation work by Warwick District Council in advance of the planned replacement of the footbridge from Radford Road to Newbold Comyn that closed in August on safety grounds.
In the coming days, the council will be doing some tree works on the site which will aid the removal of the existing bridge once the necessary permissions are finalised with the Environment Agency.
Cllr Will Roberts, portfolio holder for neighbourhood Services said: "We are working hard to put everything in place to provide a replacement bridge at the earliest opportunity.
"The thinning of trees and removal of vegetation will be completed with the utmost care in line with the nature reserve location."
Work is scheduled to begin on Tuesday November 21 and is expected to take four days to complete.
The Radford Road car park will be closed during this time.
Warwick District Council's Cabinet is set to discuss a report recommending the release of funding for the installation of a 3.5 metre cycle friendly replacement bridge from Radford Road to Newbold Comyn at their meeting on December 6.
Initially, the council was hoping temporary repairs could be made to the current bridge, but that further investigations revealed the bridge needed permanently replacing.
Following investigations with specialist contractors and communications with the Environment Agency, the council says a 'quick fix' solution to re-instating pedestrian access to Newbold Comyn has 'unfortunately been ruled out'.
As reported in the Courier earlier this week, the council are looking to begin work on the bridge in late summer next year due to "a complex process of securing the planning permissions and permits needed from the relevant authorities".
The Environment Agency has also highlighted to the council that due to protected salmonids in the river certain works cannot take place between October 1 and June 15.
Pedestrians are advised to continue to use the alternative entrances to Newbold Comyn from the Willes Road or Newbold Terrace East.