Two Castles Run between Warwick in Kenilworth is taking place in a matter of weeks - but there's still time to grab a place
The Two Castles Run is now in its 39th year and is organised by Kenilworth Rotary Club and Leamington Cycling and Athletics Club, assisted this year by Kenilworth Runners.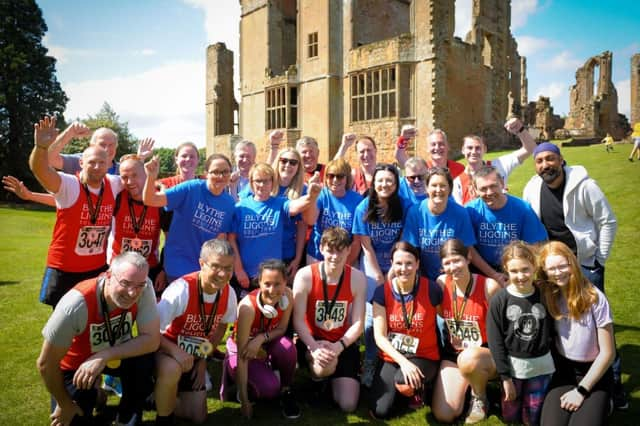 With just weeks until the popular Two Castles Run, there are a limited number of places still available.
Around 3,000 runners have already sprinted to sign up since registration opened in March and there are just a few hundred spaces left.
The 10km race between Warwick Castle and Kenilworth Castle takes place on Sunday, June 11, and is again being sponsored by long-time supporters Blythe Liggins Solicitors in Leamington.
The fee for this year's event is £31, or £29 for English Athletics registered runners.
Race organiser and Rotarian Philip Southwell said: "The continuing popularity of the Two Castles Run is clear to see, with runners from far and wide registering to take part.
"There are some spaces still available, so we'd encourage would-be participants to register so they can also enjoy competing in this magnificent spectacle.
"As last year, to enhance the safety of the runners, the entire route will be closed to traffic.
"We look forward to welcoming participants, whether they've taken part before or it's their first time."
Donna Bothamley, head of wills and probate at sponsors Blythe Liggins Solicitors, said: "It's fantastic that 3,000 runners have already signed up to take part in this year's Two Castles Run, which is always a very popular event.
"It would be great to see even more competitors tackle the course between historic Warwick and Kenilworth, so we'd encourage anyone thinking about entering the event to do so."