Video: More thunderstorms captured on film lighting up the skies over Warwick
Yesterday (Monday June 12) brought more thundery showers to the county.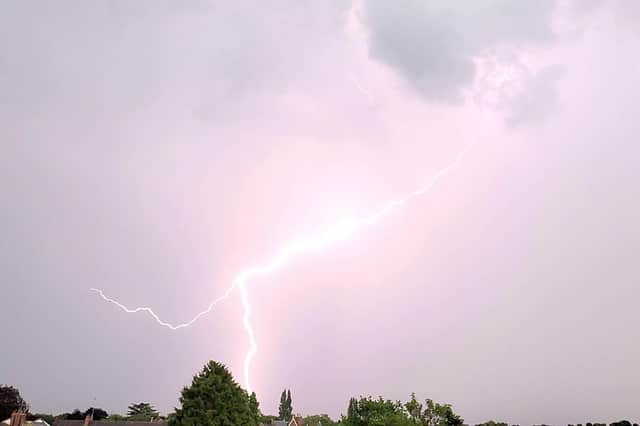 For the last few days thundery showers have been passing over large parts of the UK – including Warwickshire.
The Met Office had put warnings out for several days and yesterday (Monday June 12) resident Geoff Ousbey captured some footage and photos as the storm came over Warwick.
Originally, it was estimated that the storms would hit the county between 2pm and 4pm but the storm was above Warwick around 5.20pm.
Despite days of thunderstorms, there are currently no more warnings in place from the Met Office for thunderstorms and the rest of the week is set to be bring bright sunshine around the mid 25Cs.
Our thanks to everyone who has sent in their photos and videos of the storms over the last few days.
If anyone has any photos or video they would like to share they can send them to: [email protected]