Volunteer, 74, will be taking on a 13-mile challenge to play his part in saving local treasure in south Warwickshire
Money raised will go towards the campaign to save Compton Verney's historic bridge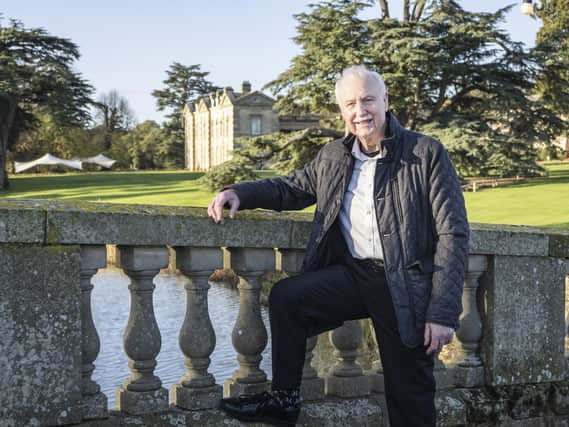 A 74-year-old volunteer will be taking on a 13-mile challenge to play his part in saving a local heritage treasure.
Laurie Cunningham volunteers at Compton Verney, among other places, and will be walking the grounds of the historic house to raise money for repair work to its iconic Grade II listed bridge.
As we previously reported, a fundraising campaign has been launched to save Compton Verney's 250-year-old bridge - which has been the venue for many wedding photos.
The work is necessary after two centuries of being crossed, first by horse-drawn carriages and now nearly 13 million footsteps taken every year by visitors to the popular cultural attraction.
And now Laurie, from Banbury, has set himself the challenge of walking five laps of a circular route around the beautiful grounds on Wednesday April 19.
"Each lap is 2.6 miles, so upon completion I will have achieved 13 miles in total - pretty much half a marathon!," said Laurie, who is also a member of Rotary, having been retired for over 10 years.
"I am now 74 and still fit and active and now volunteer in the wonderful galleries at Compton Verney. I have an interest in art and did volunteer at Upton House for several years but I do enjoy Compton Verney now, a truly unique place because of the diverse nature of the art and the changing exhibitions, the wonderful landscape and meeting visitors."
Talking about the bridge, he added: "The bridge at Compton Verney is a big feature of the landscape - not to mention carrying many pedestrians and vehicles daily up to the galleries where I work. It's a much admired feature and a favourite look-out for views over the lake and park.
"The bridge was built in the 1770s as part of the changes to the landscape made by Capability Brown. It now needs repairs to the masonry, and for specialist craftspeople to do the work to the historic structure will cost around £30,000.
"For this reason I'm walking the Compton Verney estate to raise as much as I am able towards the cost of repairs."