Warwick and Leamington MP visits Warwick schools identified as having potentially dangerous concrete
He visited the sites today (September 4)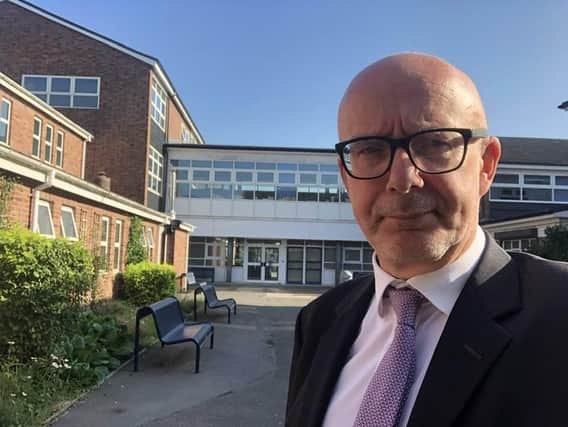 The MP for Warwick and Leamington visited the two schools in Warwick today (Monday September 4) which have been identified as having potentially dangerous concrete.
Earlier today, The Courier published a story about Aylesford School issuing a statement about how the news will affect pupils.
In the statement it said part of the school had been closed with some pupils returning to the site and many doing learning at home.
After his visit Mr Western said: "This morning I visited two of our local schools - Myton and Aylesford (with Councillor John Holland) - to speak with the school leadership teams and to see for myself the problems they face.
"Be assured I was in contact with them throughout the weekend.
"Firstly, I want to underline, categorically, that the problems faced by these schools are in no way the result of any mismanagement on their part.
"It is shocking that the Government only informed schools of the need to act just two working days' before the start of term."
He added: "When Myton School, at its own initiative, did its own survey in April this year and submitted it to the Government's Department for Education it was ignored. Until Friday.
"And now they have to wait for direction from the Government on what they need to do in terms of mitigation.
"For three days they've been waiting and still nothing in terms of what they should do and how it will be funded. And it will be expensive, trust me.
"I am working with the schools and am writing to the Dept for Education to get urgent action."