Led by Warwick School's head of school, Joshua Turner, the fundraising efforts have gone towards a modern electric van to help the foodbank transport food more easily.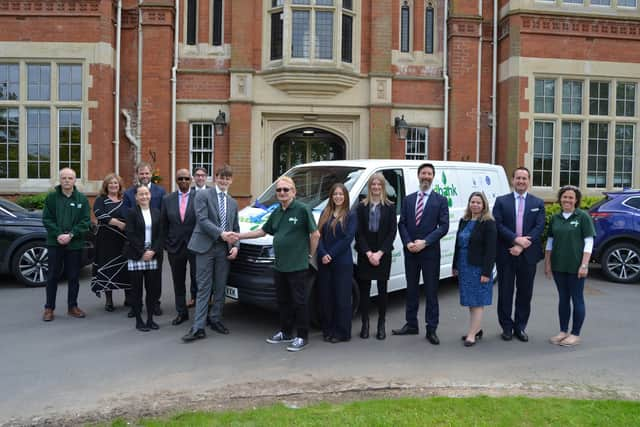 Seven schools - Warwick Senior School, Warwick Junior School, Kings High School, The Kingsley School, Milverton Primary School, Warwick Preparatory School, and Westgate Primary School - worked together to support the foodbank.
The Warwick District Foodbank provides support to those struggling in the area.
When Warwick School pupils spoke to people who work at the charity, a big limitation of their work can be that they operate out of different locations each day, which means that food often has to be left for a week in one of their distribution hubs, resulting in these supplies not reaching the people who need them.
This led to the idea to fundraise to buy the foodbank a van, so that they can move this food between their warehouse and hubs more easily.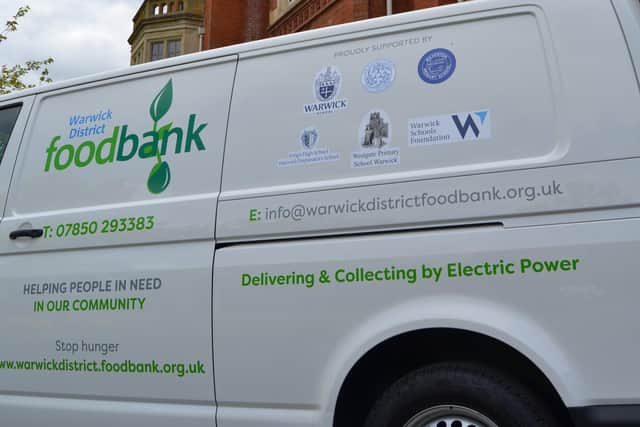 Under the leadership of Joshua Turner, fundraising efforts from pupils, parents, and the wider school communities led to more than £9,000 of donations through Christmas jumper non-uniform days to donut sales.
Joshua Turner said: "It was great to have a chance to thank everyone for all of their contributions to this project; 2022 showed just how generous everyone in the Warwick community is prepared to be, and it is brilliant to have achieved such a tangible demonstration of this generosity, that we look forward to seeing around the town.
"This initiative went beyond the Foundation, though, with support from the Warwick Rotary Club, as well as Milverton and Westgate Primary Schools.
"I think it is clear what a difference can be made when everyone comes together with the same purpose, and I really hope that this sets a precedent for more county-wide projects like this in the future."