An author from Warwick has released a book about the lesser-known history of Leamington Spa through stories, unusual facts and photographs.
'Secret Royal Leamington Spa' was released earlier this month and has been created by Graham Sutherland. It is a new title in Amberley's popular 'Secret' series, of which Graham also created one about Warwick.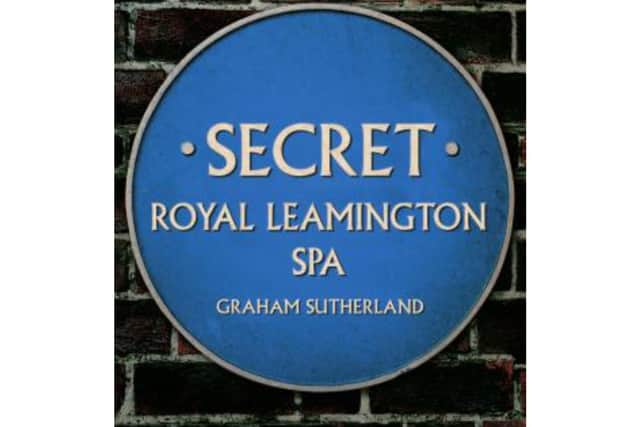 The book takes a look at stories, unusual events and tucked away or disappeared historical buildings and locations.
Graham is a retired police inspector, writer and speaker. He is a Blue Badge Tourist Guide for the Heart of England area with a special interest in Warwickshire and the Cotswolds.
He is also a former Beadle and Town Crier for Warwick and is an Ale Taster for Warwick Court Leet.
He has written numerous books and booklets on the history of Warwick and Warwickshire, as well as his self-published fiction.
Talking about his book, Graham said: "Although Royal Leamington Spa has its origins several hundred years ago, then known as Leamington Priors, the town only came to note in the past 200 years.
"With the revolutionary and Napoleonic Wars raging between 1792 and 1815, travel to foreign places was restricted, which led to a growth of holiday and medicinal venues in England.
"Leamington is one such venue, being afforded the prefix Royal in 1838 by Queen Victoria, and still boasting a grand array of Regency buildings today.
"Until the 1940s, long after 'taking the waters' was a major attraction, Leamington remained a haven for retired people, particularly those who had had held very senior positions during their previous careers.
"However, the growth of local industries such as the manufacturers Sidney Flavel & Co, who moved here in 1803, ultimately led to change.
"Today the emphasis is on a much younger multi-cultural population, many of whom are students.
"With tales of remarkable characters, unusual events and tucked away or disappeared historical buildings and locations, Secret Royal Leamington Spa will appeal to all those with an interest in the history of this town in Warwickshire."