Warwick District Council cautiously backs joining West Midlands Combined Authority as part of gigafactory plan
Councillors have backed Warwick District Council's plans to join forces with the West Midlands Combined Authority (WMCA) to push forward a gigafactory at Coventry airport – but they insist the region must not lose out.
Watch more of our videos on Shots! 
and live on Freeview channel 276
Visit Shots! now
The district council is set to join Warwickshire's other four districts or boroughs and Warwickshire County Council in becoming a non-constituent member of the WMCA having remained an observer up to now.
It means Warwick District Council will go from having no voting rights at all to the same limited rights as other non-constituent members – full members have more rights.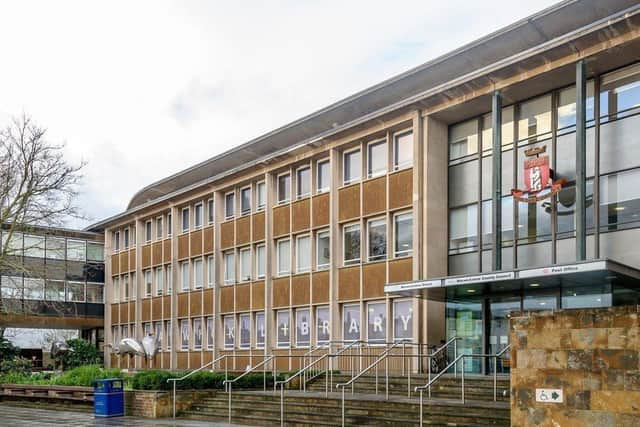 The driver behind the change is a proposed investment zone which looks to bring forward the gigafactory on land that straddles Coventry City Council and Warwick District Council territory.
An address in Warwick District Council chief executive Chris Elliott's newsletter last week referred to the "potential huge impact on decarbonising our economy and creating thousands of well-paid jobs", but while the initial investment from government and long-term boost to the economy has been welcomed across the board, the pooling of business rates with the WMCA is of concern.
As things stand, the district council gets to keep 40 per cent of any growth in business rates over its baseline with 10 per cent going to the county council and 50 per cent going back to government.
These plans would see it all go into one pot at the WMCA and the district's senior officials, including Mr Elliott, continue to thrash out terms and conditions that prevent the council from losing out overall.
During an explanation to councillors ahead of last week's vote on whether to proceed with non-constituent membership of the WMCA, Mr Elliott said: "The issue for us, of course, is what we give up.
"What we have been trying to do, and what has pushed this paper back, is to protect our position financially, so we are looking at a without detriment position.
"One of the ways to do that is to look at local growth initiatives, which the government appears to have relaxed on, that we can encourage. That has to benefit the district directly."
He went on to explain the aim was to "protect what we would otherwise have got", adding: "Clearly, if we can do better than that then that is the icing and cherry on the cake."
The matter was also discussed at a cabinet meeting an hour before full council where Liberal Democrat leader Councillor Alan Boad said this was "the right thing to do, provided we don't lose out", while Conservative leader Councillor Andrew Day welcomed the "long-term and significant employment and economic benefits for the residents and businesses of Warwick District".
Councillor Ian Davison, leader of the Green-Labour coalition that runs the council, said: "It is a huge opportunity. In principle we want to support it but we don't want to lose out hugely financially.
"There is a good chance we will lose out financially but we want to minimise that and trying to get that balance is very important.
"The bit that is difficult is the no detriment, which is losing out on business rate retention that we would otherwise have got."
He urged officers to ensure that the no-detriment clause "is as robust as possible".