The Warwick District Foodbank has got a funding boost thanks to Co-op staff and customers.
Members, customers and colleagues of the Midcounties Co-operative across 229 Co-op Food stores helped raise more than £20,000 in December to help support foodbanks in January.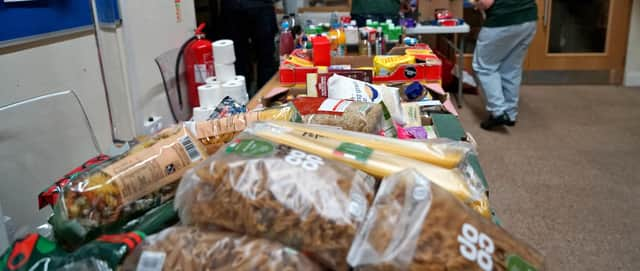 The money has been distributed to 61 foodbank partners – including Warwick District Foodbank.
Andy Bower from Warwick District Foodbank said: "We're extremely grateful to The Midcounties Co-operative for its support all year round, but it's especially appreciated in January when we know times can be tough and more people really rely on our services.
"A big thank you goes out to anyone who donated, your contributions are massively appreciated and will make a huge difference as we continue working to help the most vulnerable families and individuals in our local community."
Tarra Simmons, head of community and democratic engagement, at The Midcounties Co-operative, said: "We recognise that times are challenging for many across our communities, which is why we are so pleased to have raised a significant amount for our food bank partners.
"We hope it goes a small way in supporting the vital services that they provide, especially as they face increased pressure and demand at this time of year.
"As a co-operative business with ethics at the heart of how we operate, we're fully committed to supporting those in need in our local communities and we'd like to say a huge thank you to all of our members, customers and colleagues who made a donation – either of monetary or product value – to our Food Bank Fund over the Christmas period."