Sergeant Sean Pellington, who is based at MOD Stafford, recently visited Emscote Infant School, where he spoke to the different year groups and answered children's questions about his uniform, medals and the various countries he has served in.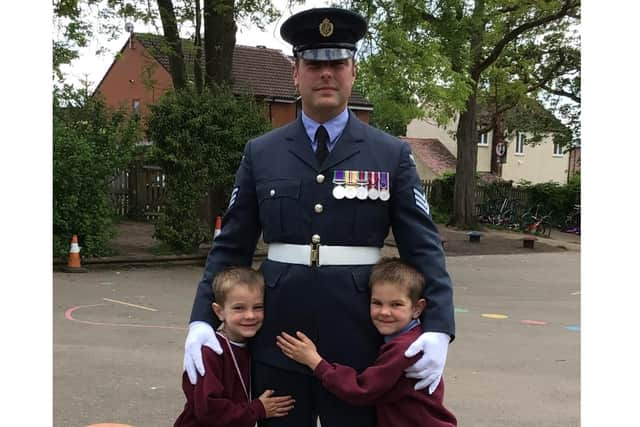 He also explained that it took him three hours to polish his boots and medals before his visit.
He also told the children about marching in front of the state coach at the recent Coronation of King Charles III and rehearsing in London in the early hours of the morning.
Sergeant Pellington then worked with Year 1 children on the school playground, teaching them how to march, salute and stand to attention.
Both teachers and children marched in unison, following his commands.