Warwick residents' opinions sought for tree project commemorating community spirit
Residents can choose from a short list supplied by Warwickshire Forestry and Highways England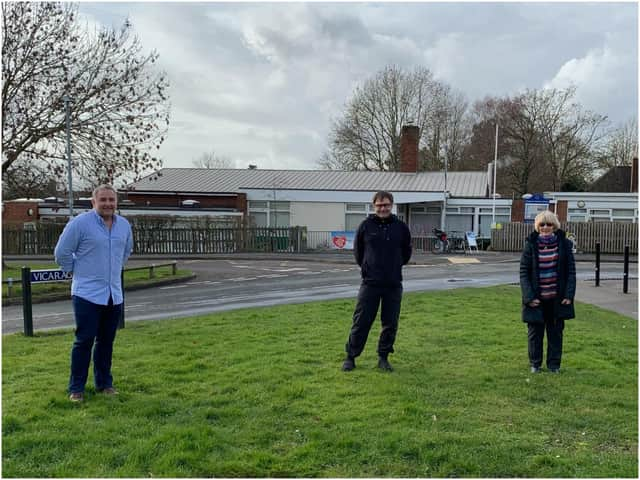 Jody Tracey (Parent Governor), Jon Queralt, Associate Head Teacher at Emscote Infant School and Sandra Barnsley (All Saint's Church Warden) where the trees will be planted. Photo supplied
Warwick residents opinions are being sought for a tree project that is commemorating community spirit shown during the pandemic.
The teams at Emscote Infant School and All Saints C of E Junior are planning to plant four trees near to Emscote Infant School and All Saints' Church.
The trees are being planted to commemorate the kindness and community spirit shown during the pandemic and the schools would like to know which trees residents would prefer.
Residents can choose from a short list supplied by Warwickshire Forestry and Highways England and it is planned that the children at the two schools will help plant the trees.
Jon Queralt, Associate Head Teacher at Emscote Infant School, said: "Living through the pandemic has been a very challenging time for everyone in the local community of all ages.
"Despite this we have pulled together with hundreds of acts of kindness, from getting shopping for shielding people, delivering food parcels, displaying rainbows in windows, staying inside when we don't want to, and generally being kinder and more considerate than ever before.
"We wanted to mark this with something that is long lasting and can remind us of what we can do when we work as a community.
Jody Tracey (Parent Governor) said: "This is a real opportunity for the pupils to get involved in something that will last in the area for years.
"Reminding us all that how we have all coped with the last year has been made easier by many small acts of kindness locally and within the community."