A Warwick social group for older people is inviting new members to join them in marking its 10-year anniversary.
The Activitea group for over 60's meets for socialising, activities, and a lunch in Warwick town centre on Thursdays, 11am to 2pm, at St Paul's Church Hall on Friars Street, near Warwick Racecourse.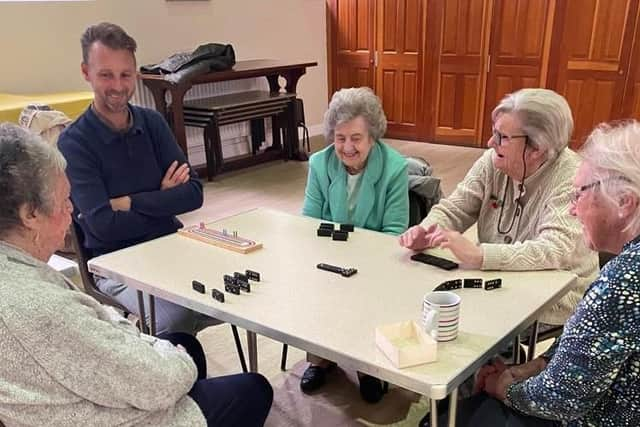 Launched in 2013 by local charity, The Gap, in partnership with St Paul's, Activitea is a non-religious, safe place for older residents to go to meet new people, learn new skills, and keep mobile.
Now in its 10th year, the group is welcoming new members to participate in tabletop games like scrabble, dominos, and cards, plus activities including gentle seated exercise, flower arranging, and candle making.
Older adults assistant, Di Ray, said: "This is a lovely, welcoming group where anybody chatty, who likes to have a laugh will feel right at home.
"It's somewhere to go to meet other people in the same situation if you're on your own, and it's very relaxed with friendly staff. Anyone over 60 can come along, our oldest member is 92."
"Light refreshments are provided including a cup of tea or coffee on arrival, a light lunch such as a jacket potato, or quiche, followed by homemade cake.
"There's easy access for wheelchairs, as the church hall, which is at the side of the church, is all on one level, and it has disabled facilities. We'd love to see you."
Members are invited to make a small weekly contribution of £2 for refreshments, or £4 for lunch included.