Warwickshire councillors raise concerns over rent hikes pricing out small businesses
They rare concerned the businesses are being priced out.
Watch more of our videos on Shots! 
and live on Freeview channel 276
Visit Shots! now
Councillors are concerned that small businesses are getting priced out by rent hikes of up to 75 per cent from Warwickshire County Council.
The matter was raised during a meeting of the county's Communities Overview and Scrutiny Committee, a panel of elected members who run the rule over several aspects of the council's work including economic development.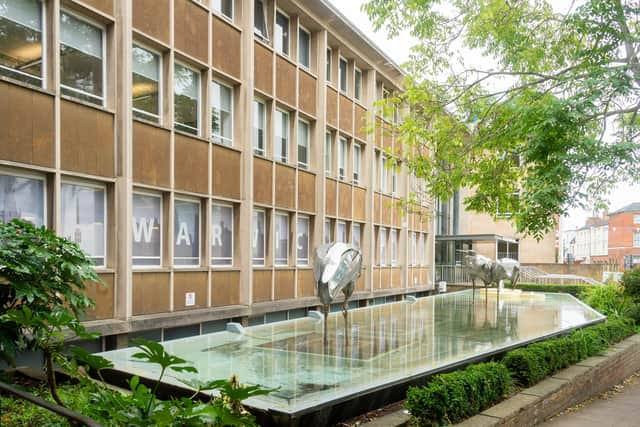 Committee chair Councillor Jeff Clarke (Con, Nuneaton East) raised the matter.
"Obviously there has been an uplift in rents," he said.
"This is only anecdotal from what I am hearing, but I am told that has impacted in some areas where tenants have moved away.
"More particularly, in my own division I am told that occupancy has gone down from 90 per cent to nearer 50 per cent.
"I am a little bit concerned that we don't lose small businesses, pushing them out, what we have done to try to enable them to stay if it is financial. Is there any flexibility in the uplift that we are introducing?"
Isobel Woods, Warwickshire County Council's head of economy and skills, did not question Cllr Clarke's figures.
"We do work with companies that have highlighted concerns to us," she said.
"Of course, at the same time it is ensuring that we are driving that income, the relevant revenue stream for the county as well, as we are required to do.
"There have been some reviews to bring them up to commercial rent, which meets the relevant market place, and we are working closely with those businesses to ensure that they are resilient and sustainable to meet those requirements.
"We are also mindful that this is public resource that we are providing."
Councillor Jenny Fradgley (Lib Dem, Stratford West) highlighted an example from her patch, a "very small" cycle hire business whose owner had told her he had been subjected to a "75 per cent" rent hike. She asked whether there was a pathway for such businesses to talk to the council.
Strategic director for communities Mark Ryder said: "We are always willing to talk to businesses and we have been, at length in some cases.
"Largely, I think the business community has been accepting of changes. No one wants rents to go up, that's a fact, but we aim to offer value.
"We want to maintain our business centres to be places for the businesses to be proud of, where they can develop businesses, so they need work and sensible, market-level rents, but we are always willing to talk."
The county operates a number of business centres with some spaces dedicated to getting new and growing enterprises up and running, a factor that Mr Ryder cited as he continued.
"We also want to see a throughput of business," he said.
"Very often we present places for start-up and growing businesses for them to move on, I think there has been a fairly high degree of businesses staying for far longer than we had initially envisaged.
"Seeing that movement can be really positive for the sectors and for new businesses that want to find a place."
That position received political support from the portfolio holder for economy, Councillor Martin Watson (Con, Coleshill North & Water Orton).
"These are centres that we have set up specifically to encourage small and medium enterprise," he said.
"Unfortunately, when it was first done, some of the rental agreements were not particularly great for the county or a return on public money, so we did have to do a review on those.
"Some people have seen some quite high increases but it is important that we do have churn… it is about business development and progression, businesses moving through that value chain so they can grow as well.
"We are always receptive to anyone who is in hardship, we don't want to put anyone out of business, but it also has to be a commercially economic rent for them to sustain their business as well."
Councillor Daren Pemberton (Con, Bidford & Welford) responded with a call to back a "bedrock" of Warwickshire businesses that "are what they are".
"While we absolutely have to have a reasonable rate of return, we also have to be alive to our wider corporate aims around the growth and strengthening the depth of our local economy," he said.
"As a public body we are in a unique position to support such businesses because they add to the economy. It is about washing its face across the piece.
"Yes, we have to make a return, but we are not entirely shareholder driven in that sense.
"Bluntly, taking two, three or four per cent off margin to achieve our wider corporate aims is an investment we at least need to consider."
Mr Ryder said support for businesses to grow and diversify was in place but acknowledged: "I think we need to recognise that balance. We can't pigeonhole all businesses as being the same or on the same growth trajectories."