School pupils in Warwickshire recently competed in an annual 'youth speaks' competition in Warwick.
On February 15, Northgate Methodist Church hosted the competition, which was organised by the Rotary Clubs of Warwick, Warwick Avon, and Southam 2000, to give pupils a chance to demonstrate their public speaking skills.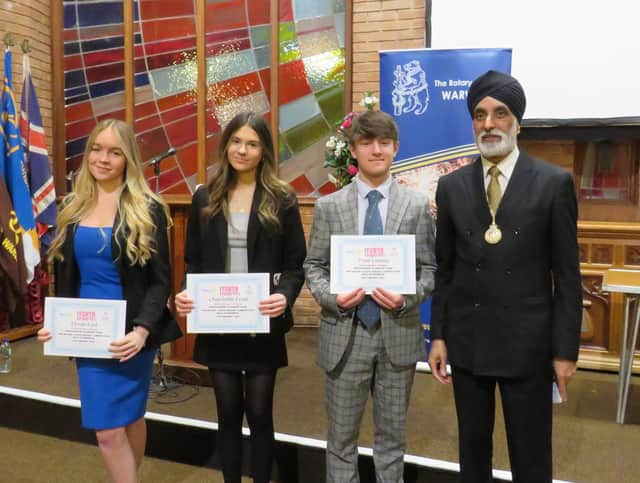 This year, nine pupils competed in teams from Kineton High School, Princethorpe College, and Warwick School.
Teams were competing as seniors (aged 14 to 17), with intermediates unable to compete due to 'mock' exams.
Each team of three had 15 minutes to present the case for a topic of their choosing which ranged from 'artificial intelligence' to 'votes for prisoners'.
This annual event gives young people a chance to voice their opinions on topics they feel strongly about and demands significant research, knowledge and the confidence to present arguments clearly and concisely.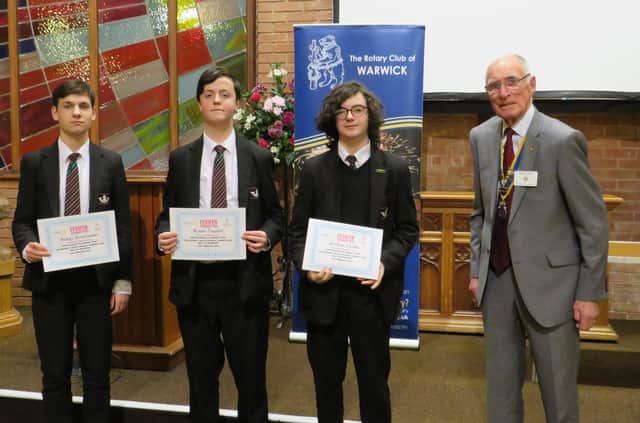 The contestants were then judged by a panel.
The senior class was won by the team from Princethorpe College debating whether 'Valentines Day is nothing more than a commercial enterprise'.
Warwick Mayor Cllr Parminder Singh Birdi presented the winning team prize. He congratulated all the speakers and said they had acquired confidence which would serve them well in the future.
Rotarian Alan Bailey presented the runner up team prize.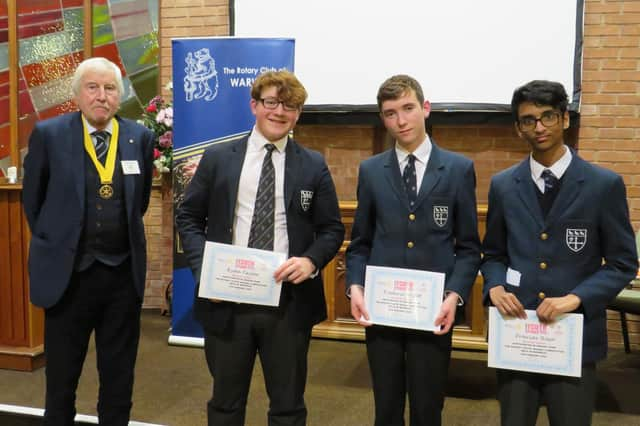 Winners and runner up teams received book tokens from Warwick Books which supported the event, and a certificate of participation.
The winners go forward to the Regional Finals held on March 5 at Campion School, winners of that round could then go to the National Finals in April.