A man from Wellesbourne who owes his life to heart surgery is taking on a huge 26.2-mile challenge to help ensure the lifesaving research that helped save him life can continue.
Mike always felt fit and healthy until 2015 when he started experiencing chest pains and was unable to take more than 20 steps without the pain coming on. Tests revealed four blockages in his heart and amazingly his smaller vessels had grown to 'bypass' this and keep blood flowing to his heart, which was keeping him alive.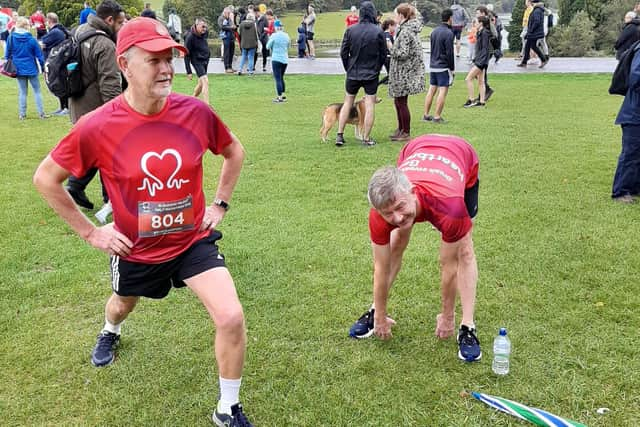 He successfully underwent a quadruple heart bypass and is now running to give back to the science that saved him.
The BHF and its work are important to Mike as he has a family history of heart disease.
He lost his grandad, grandmother, aunt, uncle and mum to coronary heart disease, and his sister, Karen, to a complex heart condition, tetralogy of Fallot, when she was just three months old.
His brother Russell, 63, also has coronary heart disease, and has had a coronary stent fitted.
Mike said: "It's thanks to BHF research that I'm here now and want to give back and say thank you.
"It doesn't matter how fit you think you are, heart disease can affect anyone."