Cllr Michael Moran (Admirals and Cawston Ward) will take over the party following a shake-up of the council's political structure after the recent local elections, where Labour won two seats to take Rugby borough to no overall control.
Labour's leader before the elections, Cllr Maggie O'Rourke, is starting her role as Mayor of Rugby on May 18, so Rugby Labour's borough councillors have elected Cllr Moran as its new leader.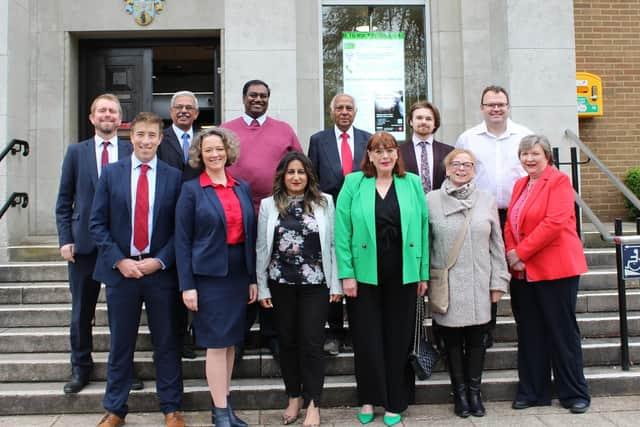 "It's an absolute honour and privilege to take on the leader's role from Maggie O'Rourke and look to build on the excellent work she's done in recent years," he said.
"We are fortunate to have such a strong and diverse group of councillors representing Labour at the town hall and my job now is both to hold the Conservatives to account and, more importantly, articulate a clear plan for a better, fairer and greener Rugby.
"After nearly 20 years of decline under the Conservatives it simply isn't acceptable to offer more of the same."
Cllr O'Rourke said: "The new leader has my full support and the Labour group is in very capable hands."
The Conservatives remain the biggest party on Rugby Borough Council with 21 of the 42 seats on the council - that is not enough to hold a working majority so the borough council is in a position of no overall control and their councillors are likely to need the backing of their political opponents to get things done.