Leading councillors in Warwick district fear it will be hard to measure the full impact of new voter ID requirements despite encountering few problems during Thursday's local elections.New laws mean anyone casting votes had to prove who they were by showing a form of approved identification, in most cases a passport or driving licence.While the group leaders of the major parties contesting seats on Warwick District Council reported only a small number of issues, the worry is that the true figure will be masked by people not turning out at all.Green Party leader Councillor Ian Davison (Leamington Brunswick) knew of a limited number of people being turned away."Some of it was down to teething problems, there were some confused people and difficulties. It just adds to the whole complexity for some people," he said."If something comes down to two or three votes then it may affect it but I don't think it is large scale, although it does disenfranchise large groups and that bit is hidden because they just don't turn up."It is very unfortunate.
"Some have said they are not bothering and that is a shame because participation, in local government particularly, is relatively low."People said (on the doorsteps) that they wouldn't be voting this time, and people walking past polling stations said they were not going in."It leads to a reduction in democracy and these are the people we want to pull into society, to get a stake in things."Liberal Democrat leader Councillor Alan Boad (Leamington Lillington) broadly agreed."You can't tell how many people didn't turn up due to voter ID," he said."On my patch there were one or two who forgot and they did go home and come back, which surprised me."It didn't have the impact that I thought it might but you have no way of knowing who didn't come at all."He added that he expected a low turnout but did not ascribe that solely to voter ID."I think it is a reflection of politics in general," he said."People are just fed up with it, all the shenanigans going on with the government. It is not good for political life or public life."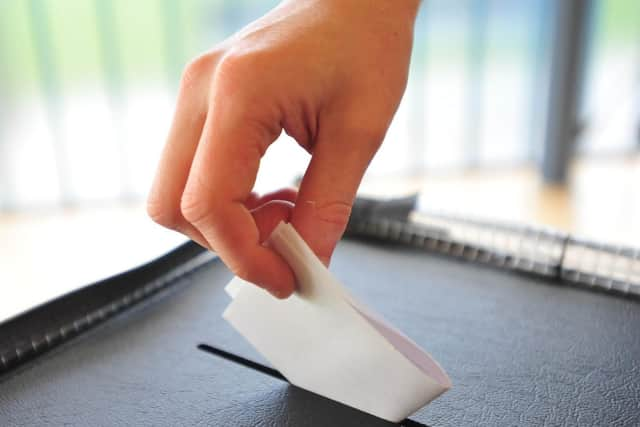 Conservative leader Councillor Andrew Day (Bishop's Tachbrook) said he had not been advised of any ID issues and that turnout may have been affected by back-to-back Bank Holidays."I sincerely hope it hasn't affected people," he said."When we canvassed we reminded people to take ID and the council has done an excellent job in my view in communicating that. Everyone, including MPs, have been reminding people so hopefully that message got through."It is a bit unusual this year. We are bookended by Bank Holidays either side and that has perhaps pushed up postal vote response."I noticed when getting around that a lot of people were away. Those people with young families, children at school, are here, but those who could slip away got a 10-day holiday for four days of annual leave. That may affect the balance between postal votes and poll attendance."Labour leader Mini Mangat (Leamington Willes) shared concerns over potential no-shows."The council has to record the people turned away but if you are outside a polling station, asking if you can vote without ID, that's not recorded. How we record it is important," she said."Generally, voter fraud is so low in this country and I think it is a way of suppressing voters, particularly depending on which party you vote for. I think that is why it was done."Lots of people don't have a passport or driving licence. I know you could apply for ID from the council but how do you reach out to communities that don't speak English? That's across the country, not just in Warwick district."People have not bothered to turn up because they haven't got to that stage."