While the winds seem to be much stronger in the south of England, emergency services are warning people to be careful, with some tree branches already falling.
These photos by Dave Hastings show branches falling in Warwick Terrace, Leamington, near The Dell park.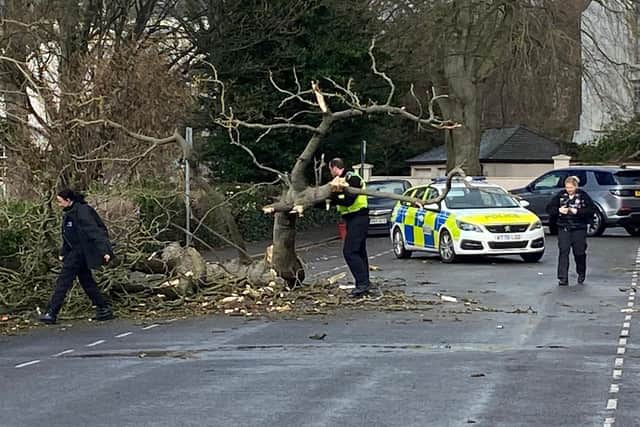 Emergency services will be dropping the tree into The Dell so the park has now been corned off.