Coronation Concert: Jason Orange and Robbie Williams missing from Take That reunion
Gary Barlow, Mark Owen, Howard Donald were the only Take That singers present at the Coronation Concert
Watch more of our videos on Shots! 
and live on Freeview channel 276
Visit Shots! now
Millions of people tuned into the BBC on Sunday, May 7, to watch the spectacular Coronation Concert which took place in the grounds of Windsor Castle. Viewers and crowd-goers were treated to a star-studded line-up of musical performances as the unforgettable weekend drew to a close.
Among the line-up of performers were popular band Take That. Singers Gary Barlow, Mark Owen and Howard Donald reunited for the special occasion - however, both Robbie Williams and Jason Orange were not present at the historic performance.
Take That - who are known for a string of hit songs including A Million Love Songs, Greatest Day, and Rule the World - formed in Manchester back in the 90s, Originally, the group was formed of five members, until Robbie quit the group in 1995. He has since had a successful solo career. 
Late last year, Robbie had said he'd left the band due to his deteriorating mental health and his feud with band member Gary Barlow.
When speaking to Scott Mills for BBC Radio 2's Robbie Williams: My Life Thru a Lens, he said: "I think that I was in the middle of a nervous breakdown, my first of many. All the information going into the computer had made the computer overload."
In another interview, he said: "My problem has always been with Gary. It was always with Gary. I wanted to crush him. I wanted to crush the memory of the band - and I didn't let go. You know, even when he was down, I didn't let go."
In 2014, Jason Orange announced that he would be leaving the group as he no longer wanted to record or perform music. It has not been made clear why he was not at the concert.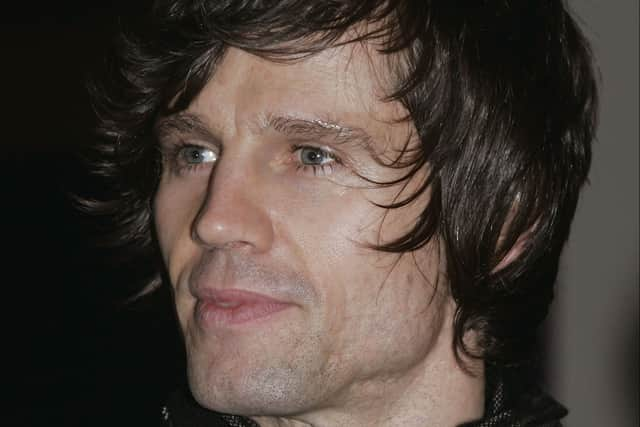 When he left the band, he issued a statement saying: "I want to start by saying how proud I am of what we have achieved together over the years. However, at a band meeting last week I confirmed to Mark, Gary and Howard that I do not wish to commit to recording and promoting a new album.
"I have spent some of the best years of my life with Take That and I'd like to thank everyone who has been a part of my journey, including my band mates, who I feel are like brothers to me. Most especially my gratitude goes to all of the good and kind, beautiful and ever-loyal fans of the band, without whom none of this could have been possible. Thank you.
"At the end of the Progress tour I began to question whether it might be the right time for me to not continue on with Take That. At the start of this year and with my full knowledge and blessing the guys began writing new material.
"There have been no fallings out, only a decision on my part that I no longer wish to do this. I know how much Mark, Gary and Howard enjoy writing and making music, and they know that they have my full support and encouragement to continue on with what is to be another chapter for the band."
In the following years, the three remaining bandmates said Orange was living 'off-grid' and a peaceful life in the countryside.