The Brakes climbed out of the National League North drop zone after a brilliant 2-1 thanks to Jack Lane's stoppage-time winner.
"Sometimes in football you need a moment, whether it's the penalty save or something else, that lifts everybody and gives more belief," he said.
"We were very good for the majority of the game against a good side.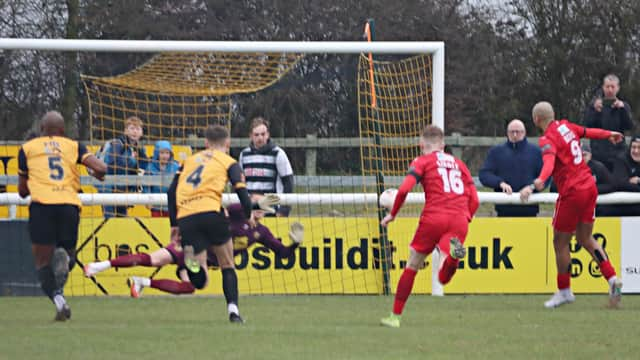 "They had a ten minute spell of dominance and scored the goal, we have to do better in the box and better to stop the cross.
"We haven't been bad at home this season. Did we deserve to win today I don't know but we have deserved to win in the last few weeks.
"We have to keep the young players believing and keep confidence high and then you rely on the senior players to steady the ship.
"If you do that then you steady the situation and we will be ok. We have to use this as a starting point."
Jacob Hazel put the play-off chasing visitors ahead with 18 minutes to go.
But Kelsey Mooney levelled with eight minutes to go before Lane won it one minute into stoppage time.
And Holleran admitted the response to following behind had been the aspect which pleased him the most.
"We are in a tough situation and our response was very pleasing," he added.
"We showed character and mindset and we were brave within the system.
"As I said to the players we have to just make sure we keep doing well with the things we can control.
"What you saw today was a group of players who did everything in their control, our work ethics, personal performances and combinations were excellent and that's where we need to be.
"This league is challenging. It's tough for a team like Leamington to be at this level and compete with these teams, but we want to keep competing at this level and we have work extremely hard to do that."