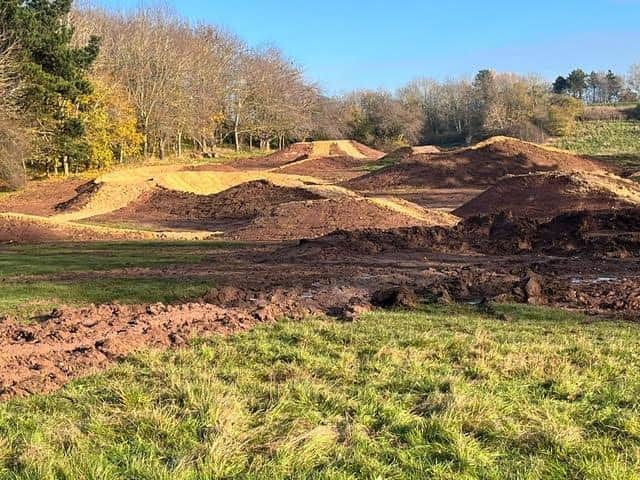 Concerned residents have asked for a meeting with local representatives over the state of Newbold Comyn, where cycle trails are being built.
Campaigner Kate Pittel, who has written to the Courier and Weekly News, fears of many objectors to the controversial scheme on a section of the former golf course area of the Comyn were "totally ignored" by the landowner and project leader Warwick District Council (WDC).
But cyclists said the area will be repaired and the majority of comments from people using the Comyn are very positive.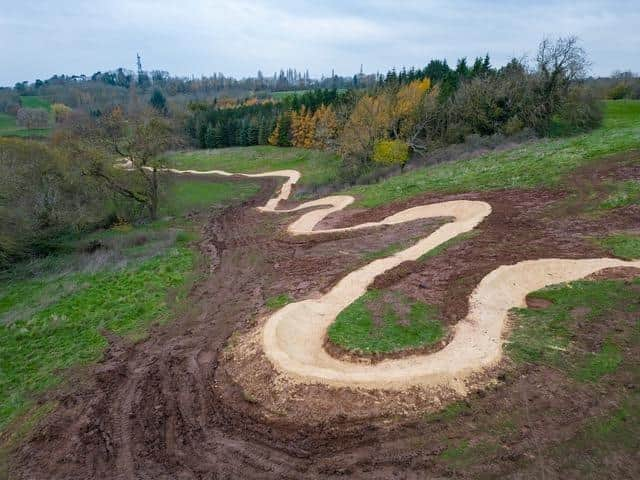 Kate has taken photos of the parts of the area which she says have been "devastated" and of sections where "trees have been hacked down".
She said: "They [WDC] told us we wouldn't notice.
"These tiny trails would blend in with the landscape, hardly visible to the naked eye'.
"'They wouldn't change anything – we could all still use it as before.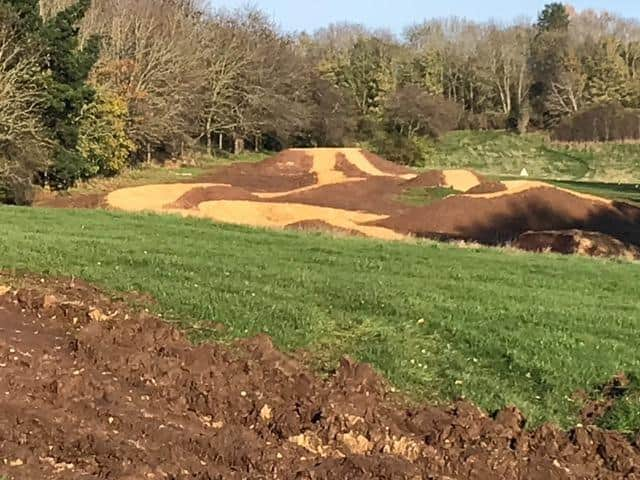 "Where people loved to walk, now they can't. Where people loved the view, it no longer exists.
"Where people loved the peace and quiet, that will change forever."
Meanwhile, Kate is demanding councillors meet her and other objectors to address their concerns.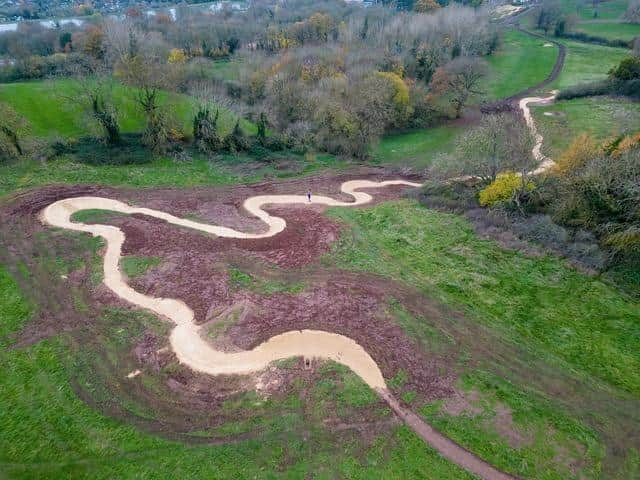 She said: "I challenge our councillors to meet with us.
She said: "Explain why our views were ignored, why our survey responses were treated with disdain, and why you've ripped up our precious green space.
"If you care about the community you supposedly serve then speak to us."
At that meeting, Leamington Spa Cycling Club member Richard Davies said: "It is irrefutable that the buildings in their current state are an eyesore and demeaning to the area. A new cafe, public toilet facility and cycling skills area is for everybody and in my opinion would be a far better utilisation of the space.
"The proposed very simple family-oriented cycle paths installed in a relatively small area of Newbold Comyn demonstrate forward thinking from Warwick District Council in investing in grassroots cycling."
Martin Sim, member of the Royal Leamington Spa Cycling Club. said: "I appreciate it does look a bit messy at the moment, especially where some of the developers' vehicles have been moving from parked to working areas, but nature will take that back over once the work is complete, and that holds true for the area to the side of the tracks being built, so I would just ask people to be a little patient.
"I'd also like to add from my conversations at Newbold Comyn over the last few weeks with parents and dog walkers, etc, that the majority of comments are very positive.
"These trails will not stop other users using this fine facility, there is enough room for everyone."
A Warwick District Council spokeswoman said: "The development of the new cycle trails have been broadly welcomed by site visitors and the cycling community alike.
"We appreciate the patience of everyone while the construction is taking place and confirm that the site will be full re-landscaped once these works have been complete, ensuring that the ecological importance of this beautiful area is maintained.