A former British Army dentist from Kenilworth has won an award for designing and developing a baby bib 'fit for a king'.
Rachel Wood's Bibado Ltd company is one of only 148 organisations nationally to have been recognised with a prestigious King's Award for Enterprise.
She had the idea for the Bibado one while she was feeding spaghetti bolognese to her six month old twin daughters.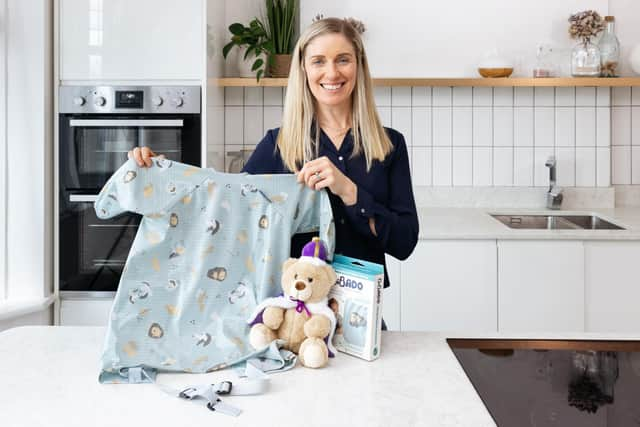 She had looked for a bib which reduced the post-meal cleanup process but could not find one suitable on the market so she set about designing and creating one herself and launched the Coverall Weaning Bib in 2017.
Rachel said: "Mealtime mess is one of the biggest barriers to successful weaning. Children learn from the behaviour parents model at the dinner table and highchair, so if parents are anxious and nervous about the mess, babies and toddlers will pick up on this.
"We've worked closely with paediatric occupational therapists and nutritionists in our product development and we know that it's really important for babies to explore as many different food types and textures by the time they're around 10-12 months old.
"Our products genuinely support babies and parents in their taste adventures, preventing picky eating and helping to nurture safe and independent little eaters.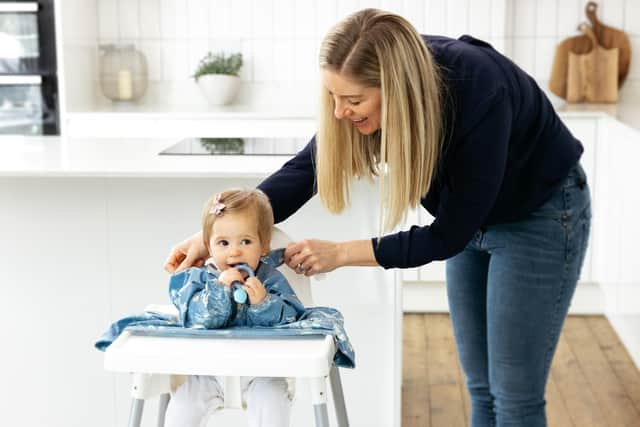 "I am beyond thrilled for Bibado and my invention to be awarded this accolade.
"It's particularly special to receive the award in the year of the King's Coronation".