The clash of lances against shields and the thunder of hooves as knights charge into battle on horseback will be returning to Warwick Castle this month.
The Wars of the Roses LIVE! will return from Saturday May 27, which is now in its sixth year.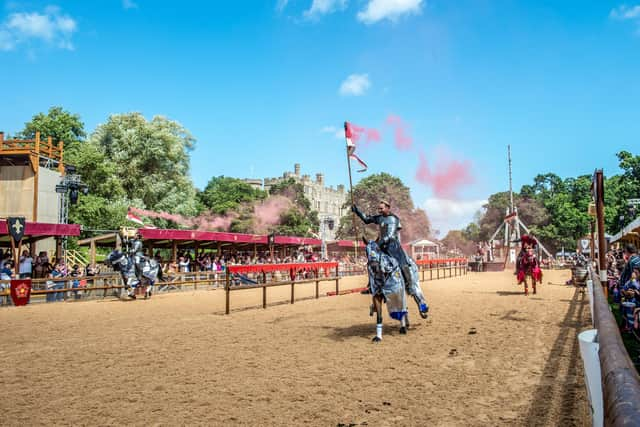 Wars of the Roses LIVE!, brings to life 30 years of history in 30 minutes, telling the story of the battles fought between the House of Lancaster and the House of York for control of the English throne in the 1400s.
The show features battles and stunts and is included in the admission price of a standard day ticket and will be showing daily until September 3.
Jousting has a long and rich history, with jousting licenses first introduced in 1194 by King Richard I.
Richard De Beauchamp, the 12th Earl of Warwick, was known as formidable jouster and Warwick Castle's very own stables were home to some of his prized jousting horses.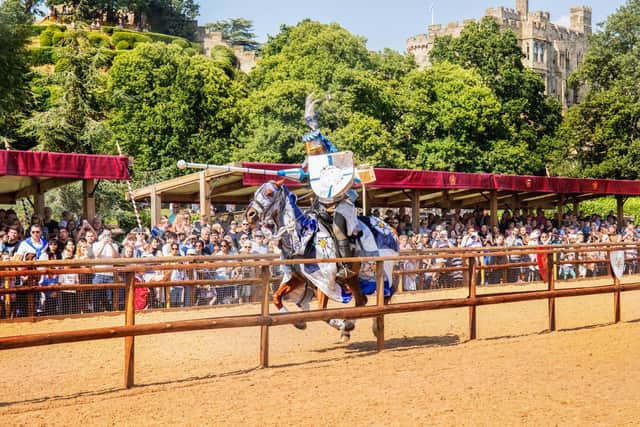 Liam Bartlett, senior operations director of Warwick Castle, said: "This is the sixth year that the Wars of the Roses LIVE! has been held at the castle and the way it brings this period of history to life in thrilling fashion has been extremely popular with guests of all ages.
"The excitement of seeing live jousting and daring stunts has become closely associated with Warwick Castle in the minds of our visitors and so we felt it was right to bring it back earlier than ever.
"With 100 days of Wars of the Roses LIVE! there will be more opportunities than ever for guests to experience this exhilarating spectacle."