A decision on free bus travel for carers accompanying disabled people is set to be expedited after a plea to Warwickshire County Council.
The county's cabinet – the group of Conservative councillors in charge – rubber stamped changes to the extra free bus travel paid for by the council this week but an address from member of the public Richard Waller threw up an extra consideration.
Mr Waller highlighted the case of his 34-year-old stepson who lives with spastic quadriplegia cerebral palsy and severe learning difficulties.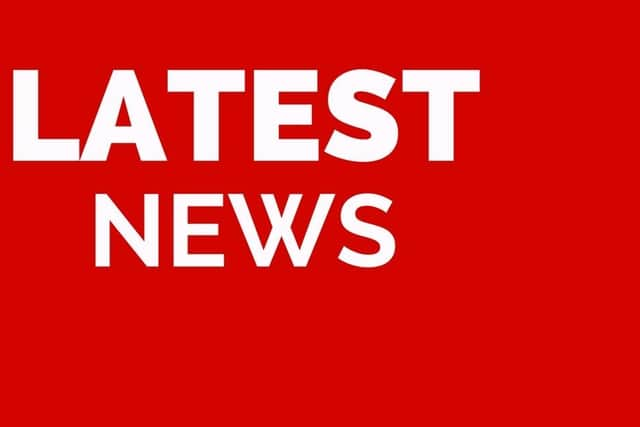 "It is indisputable that he must have a carer with him on the bus," he said.
"It is not a luxury but a necessity.
"The cost of a Stagecoach dayrider for a carer is £11 per day, the most expensive tariff as it is not possible to buy a monthly pass as it is not transferable between carers.
"The Equality Act states it is illegal to discriminate against service users due to disability but disabled residents in Warwickshire are being financially discriminated against as they are being double charged for a single service.
"It seems nonsensical as well as immoral that bus operators do not charge for an assistance dog, pushchair or luggage but they are happy to charge for a carer.
"Neighbouring councils facilitate carer companion travel by having a plus-one on a disabled person's pass, nothing new is required as a carer companion scheme is already in practice across England, the system is already up and running, reach out and copy with pride."
Warwickshire's review of free bus travel extended provision for disabled people to use passes during on-peak hours but only recommended a feasibility study on the companion scheme, despite almost three quarters of more than 12,000 survey respondents supporting free travel for carers.
Councillor John Holland (Lab, Warwick West) picked up the baton.
"I have a resident who has little use of arms or legs, she can travel with a wheelchair but only with assistance," he said.
"She used to have a carer's bus pass but it was withdrawn. Specialised transport, an adapted vehicle that can take a wheelchair, is actually not what they want, the person with the disability wants to have the same experience that is available to everyone else with the right to travel by bus.
"They need the carer's bus pass to do that, it is a decision for cabinet to do what they feel appropriate but I would ask you to consider an amendment, to commit to a carer's bus pass now."
Councillor Jerry Roodhouse (Lib Dem, Eastlands) said the proposed feasibility study was more of a "financial exercise", adding: "To a large extent, from what I have read in the report, it could be done now."
However, leader Councillor Izzi Seccombe OBE (Con, Stour & the Vale) argued that a snap decision could have unwanted consequences, advocating a "quick, short, sharp exercise" to speed up the process.
"I think it is highly likely we are going to end up in that position in a few weeks' time but I have been around too long and know that if you do one thing, it has an impact on something else," she said.
"What I don't want is to find we are jeopardising someone else's position by taking money from one to another, we need to find a way to do it properly.
"That is the right way forward and how we have kept Warwickshire in a sound financial position."