A former country house in Stockton has been transformed following the completion of a major £1.5 million project.
Extensive work has taken place at Stockton House from owners The Wigley Group, who have been based at the building since its conversion to offices in 2019.
The impressive two-storey extension features a conference and events facility for up to 120 people, meeting rooms, office space for up to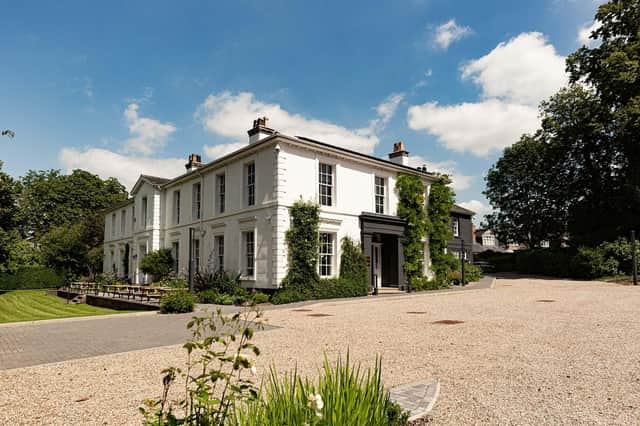 15 people, and The Stampings – a cosy new café for staff.
The latest scheme has been described as the 'final piece of the puzzle' which will help to open the building up for business meetings, events and conferences in a unique countryside setting.
James Davies, Chief Executive Officer at The Wigley Group, said: "We are really pleased to complete our transformation of this historic building, which has created something really special for staff, visitors, and users alike.
"Central to our plans was creating not only a place for business in an environment people would be proud to call their place of work, but also a practical, modern and unique facility which can be used for a variety of functions – from meetings and conferences to events.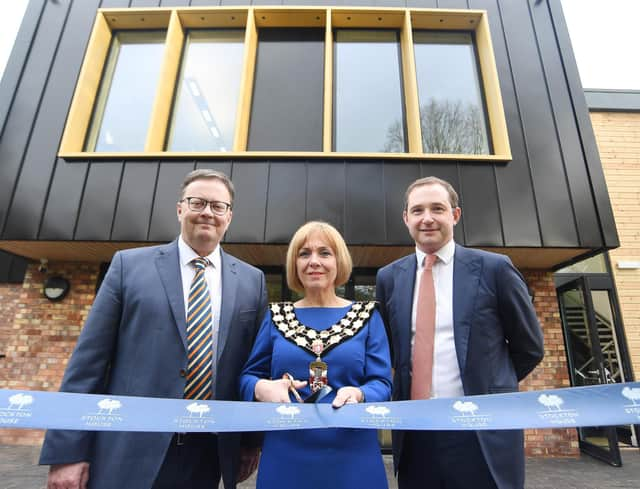 "I'm really pleased we have achieved just that, completing the final piece of the puzzle of Stockton House's transformation."
It continues a period of strong recent growth for real estate, construction and development firm The Wigley Group, which includes work on a string of key construction projects and the recent expansion of its board of directors.
A launch event took place on Thursday, with the site officially opened by the Mayor of Southam Cllr Angela John.
Named The John Wigley Suite – in honour of The Wigley Group's founder – the two-storey extension has created a 3,000 sq ft facility which includes bi-fold partitions, allowing it to be used flexibly including as one large events space.
Sitting on the ground-floor, the events space can cater for 80 people seated – or 120 standing – at full capacity, whilst on the first floor the scheme includes open-plan office space with meeting rooms.
The two-storey structure is married to the existing 19th century buildings by a striking new timber-framed enclosed cloister, providing an internal courtyard with planting and seating areas.