Warwick and Leamington's MP has renewed his call for the delivery of a permanent traveller site, after travellers turned up on two sites last week.
Only last month, Matt Western asked in Parliament if a debate could be had on the need for local authorities to provide permanent traveller sites.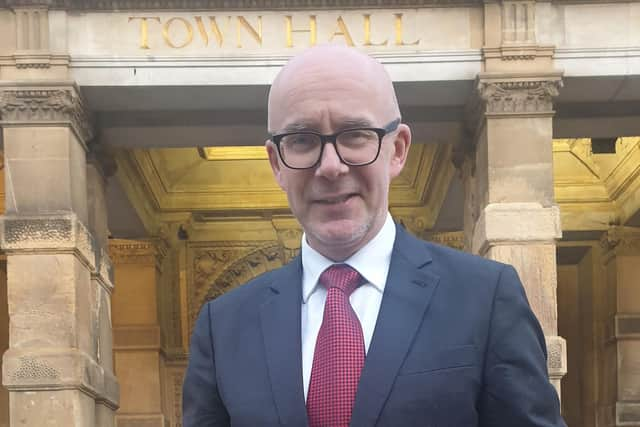 Councils have a duty to allocate sufficient land for traveller accommodation needs, but Warwick is the only district in the county without a permanent site.
He has once more renewed his call for action on permanent traveller sites following the two cases of travellers arriving in two separate areas around Warwick and Leamington last week and over the weekend.
On Thursday evening (May 18), a group from the traveller community arrived at Myton School in Warwick and remained on the school grounds until Friday evening.
Due to uncertainty around the situation, the school decided to close to the majority of its pupils on Friday (May 19) with those who had external exams being allowed on site.
The school worked with police, bailiffs and a security firm to try and sort the situation. Myton School headteacher Andy Perry also praised pupils sitting their exams for handling the disruption well.
On Friday evening, it is understood the group left Myton School and moved to Bishops Tachbrook before leaving on Sunday evening (May 21).
The Bishop's Tachbrook Sports and Social Club had to close over the weekend as a result – leading in the cancellation of the local Brownies sports day, a christening party and a 50th birthday.
According to the Warwick District Local Plan, which was adopted in 2017, the council were required to find 31 pitches over a 15-year period, with 25 of these pitches having to be found within the first five years i.e. by 2022.
The previous council failed to deliver any.
On the matter, Matt Western said: "I understand this situation has been disruptive for both pupils, parents and teachers at Myton School along with residents of Bishops Tachbrook.
"We have witnessed similar situations to this before in Woodloes, Chase Meadow, Whitnash, Lillington, Hatton Park, Central Ajax FC and now again at Myton School and Bishops Tachbrook.
"This is not a new issue and has been happening for many years yet we saw no urgency in addressing this under the last council.
"Local authorities are required to provide these sites and in not doing so, the former leadership of the district council failed our communities and allowed the disruption we've seen to continue to happen year after year.
"I have been pushing for a permanent site for travellers for six years and only last month, asked in Parliament for some proper action on this.
"I hope that the new administration and a change of leadership at the district council will mean we see action finally on an issue that really matters to our community."