Business is blooming for Rugby florist as they open bigger shop in town centre - here's how they have continued to grow
Jean's Flowers has been in the town centre for 30 years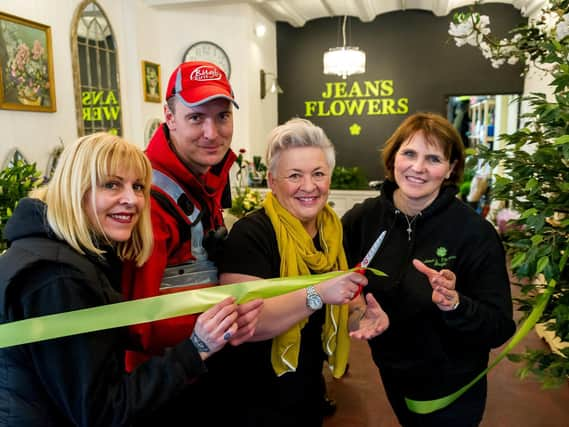 Business is blooming for an independent Rugby florist - so much so that they have moved into a bigger unit.
Jean's Flowers was started by Jean Flear in 1990 before being taken over by her sister Celia Tonks - and current owner Angela McDonnell took over nine years ago.
"When I took over there was already a great, loyal customer base," Angela said.
And the customers have been coming to the shop in ever greater numbers - prompting the store to move to a bigger space on 4 Regent Street.
The team has spent weeks decorating the shop, built in 1904, in a way that is sympathetic to its Edwardian heritage.
Angela said: "My husband spent a week just on the floor - he stripped back layers of lino and glue to bring it back to the original wood parquet flooring.
"We want people to walk in and wonder whether they are standing in 1920 or 2020."
At a time when many small, independent businesses across the country are struggling, Angela said some of the keys to success are focusing on excellent customer service.
She said: "We pride ourselves on serving the freshest flowers in Rugby at good value and love serving the people of Rugby.
"None of the flowers that leave the store will be more than 24 or 48 hours old - they are shipped from Holland and they get here within hours.
"We take particular pride in our funeral and gift flowers."
Keeping an eye on the competition and having a strong web presence are also key, she added.
A huge part of the shop's success, she said, is her team - Kate McNicholas and Maria Marshall.
Angela also said Jane Mozley (pictured), who runs the Rugby Town Centre Independents Facebook page is an 'unsung hero' for her work in promoting the town centre.