The council operates on a system that sees a third of seats up for election in each of three years, with county council elections taking place in the fourth year of the election cycle.
With 42 seats on the council, that means 14 are at stake, with one councillor to be elected in each of the following: Admirals and Cawston; Benn; Bilton; Coton and Boughton; Dunsmore; Eastlands; Hillmorton; Leam Valley; New Bilton; Newbold and Brownsover; Paddox; Revel and Binley Woods; Rokeby and Overslade; Wolston and The Lawfords.
Each of the seats are being contested by candidates from four parties (in alphabetical order): Conservative; Green; Labour; Liberal Democrats.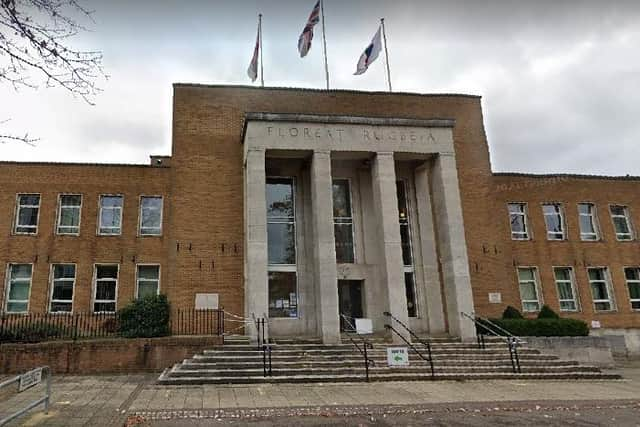 The only two candidates not from one of those are representing Reform UK, meaning there are five candidates in Coton and Boughton, plus Wolston and The Lawfords.
A full list of candidates is available on the borough council website.
Two parish council elections take place on the same day.
We asked the four parties contesting all 14 borough council seats to outline their position. They are presented here, again in alphabetical order.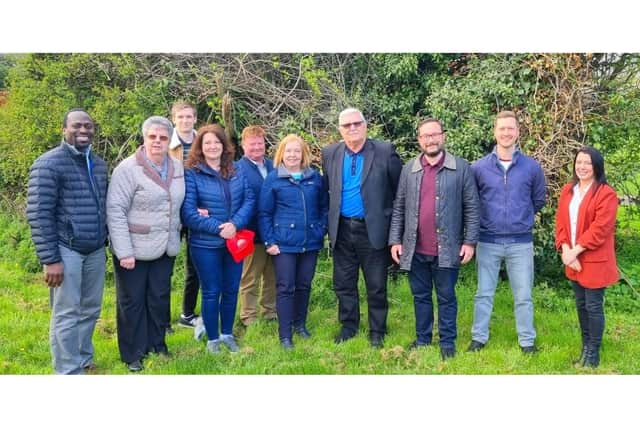 This election presents the people of Rugby with a clear choice – a strategy to move forward with regeneration of our town centre, more employment in our town and improvements to our much-loved parks and play areas with the Conservatives; or division and a grab bag of undeliverable promises with Labour.
The Conservatives are the only party in Rugby with a meaningful strategy to revitalise our town centre. We have a regeneration strategy, which we have backed with £5m worth of investment as seed funding to begin the regeneration process and bring new businesses, new events, and more homes to our town.
Although the challenges we face are not unique and similar issues face high streets throughout the country, our strategy tackles these challenges head on.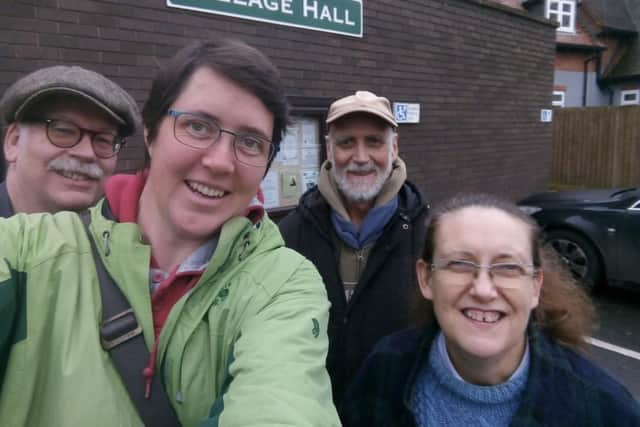 We know that Rugby residents recognise that genuine change takes time.
There is no magic wand we can wave to make our town centre thrive again overnight, especially as we recover from the impact of the pandemic.
What we can do is put in place the conditions to change the use of our town centre – refocusing it around leisure, eating out, and homes – to ensure that our town centre is again a thriving hub of activity.
We have already started to receive approaches from major investors looking to invest in our town centre as a direct result of our strategy – a clear indication that our plans are seen as credible and exciting.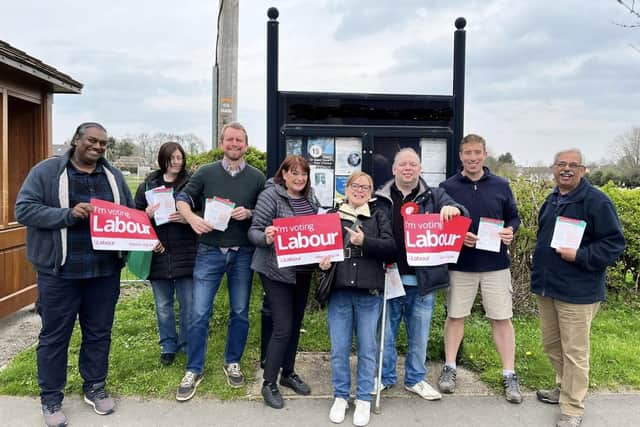 Throughout our time in office we have done everything possible to keep council tax as low as possible whilst protecting public services. In our most recent budget we committed to freezing green bin charges at the current level.
While the other parties have frequently come forward with unrealistic plans that would waste taxpayers' money, we take our responsibility as stewards of taxpayers' money immensely seriously.
We will never spend taxpayers' money without knowing it will benefit the people of Rugby. We know Rugby residents want to see a thriving town centre, and that they know we will need to make this investment to make that happen.
We are also investing in our parks and green spaces. We have already committed to a refurbishment of all children's play areas in the borough, and with your support we will be able to continue to prioritise our parks and build on the work we have done improving hedges and pathways in Rugby, making it easier for people to get around by walking or cycling.
With award-winning parks and open spaces and a thriving economy, we believe we have a borough to be proud of.
As Conservatives, we will never join the other parties in talking Rugby down. There is a reason so many families and businesses choose to make our town their home.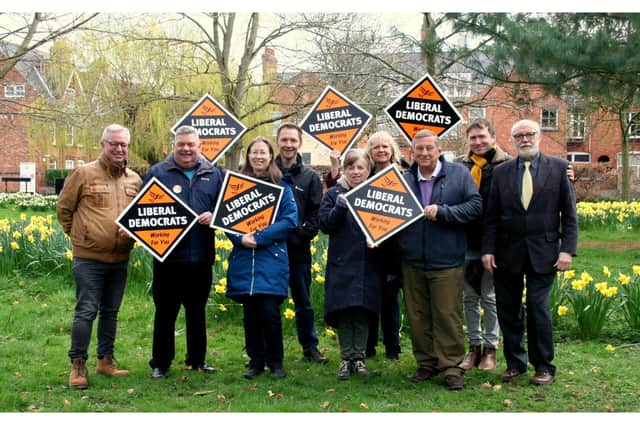 We want to build on this success to make Rugby even better.
We have laid the foundations for the transformation of our borough, and are the only party with a credible and realistic plan to see that transformation through.
On May 4 this year the people of Rugby will elect local councillors to sit on the borough council for the next four years.
For too long Rugby has been taken for granted by Labour and the Conservatives.
This year every ward in Rugby has a Green Party candidate to ensure everyone has the chance to vote Green.
Our candidates are people who already work in the community to make the borough fairer and greener.
Our message is about the environment in its broadest sense.
Not just our disappearing green spaces but also our town centre, housing and social amenities.
Rugby is being sacrificed to speculative building development well beyond the requirements of the Local Plan.
Green councillors will demand planning decisions to protect the borough while arguing for family homes at affordable prices.
Similarly, Rugby's air quality is deteriorating as traffic is increasing and our health is at risk.
We need to act. Vote Green Party to ensure you have representatives to challenge the Council on the most important issue in Rugby in the years ahead.
Nationally and locally, where Greens lead others follow.
Elected Green Party members have shown what a difference we can make.
Green Party councillors on Warwickshire County Council are already tackling everyday issues from helping new business start-ups, to reducing council excess, to ensuring fair wages for young council employees, showing that a Green voice can make a difference.
But not just in Warwickshire, the Green Party is on the rise throughout the West Midlands.
From a mere three councillors in 2010 we are up to 108 today, improving life for residents across the region.
Don't let Rugby be left out.
If you want your voice to be heard on Rugby Borough Council, then vote for your local Green Party candidates next week.
Rugby Green Party has a vision of a confident thriving town with an economically and ecologically sustainable economy.
Here are the main points of our plan:
- Sustainable Local Economy and Employment: Work with local businesses and trade unions to build on the engineering expertise that exists in Rugby to produce items for the Green Energy sector.
- Tackling Climate Change: Real action to address the long overdue Climate Emergency declaration of 2019; Immediately convene a Citizen's Assembly to source ideas on steps forward and get the maximum possible buy-in from the residents of Rugby.
- Sustainable Local Communities: Helping people have warm, safe homes by accelerating the pace at which empty homes are brought back into use; Campaigning for better insulated homes and public buildings
- Transport: Ensure that Rugby is properly integrated with West Midland's metro and light rail plan. This may involve, for example trams or a light railway running between Rugby and Coventry.
Vote Green on May 4 so we can work with you for a fairer and greener future.
Rugby Labour Party has set out its manifesto for the May 4 local elections in the form of five pledges to the people of the borough on how the party aims to 'Renew Rugby Together' after nearly 20 years of Conservative rule at the Town Hall.
Rugby Labour's five pledges, backed by individual policies that can be viewed on their website are to: Restore pride in our town; Protect and improve our environment; Improve local health and public services; Focus on education and youth engagement; Ensure housing is for the community, not developers.
On the town centre, Labour will target the most unsightly buildings and encourage owners to improve the look of the town – as well as work with volunteer groups and businesses as well as bring in major investment and partnerships to restore our town after years of neglect by the Conservatives.
The party would reverse the Conservatives' recent decision to open up a new Rugby Local Plan that will risk more development on the Green Belt.
On health and public services, Labour will work to improve health provision at St Cross Hospital and ensure more GP surgeries are built to match the growing population of our town.
Labour pledges to overcome the Conservatives' squabbling about a new secondary school in the north of the borough and will create a unit to match services to amenities and enforcing better agreements with developers to make provisions.
Labour would also accelerate its plans for a Youth Forum to bring the borough's young people into the policy-making process.
On housing, Labour intends to use existing powers to limit the over-concentration of HMOs in the urban wards. The party is committed to using agreements with developers to ensure more affordable housing provisions and to accelerate the Council's property acquisition strategy and social/council house building schemes to deliver the quality, affordable homes needed by the community.
Leader of the Labour Group on the council, Cllr Maggie O'Rourke, said: "With a diverse range of backgrounds and life experience, our candidates reflect the diversity and talent that our borough is rightly proud of.
"They include a teacher, NHS physiotherapist and business people, and all have the energy, ambition, and know-how to make a difference for residents across the borough.""We've increasingly been challenging this tired Conservative administration – for instance on their failure to revive our town centre – at every stage offering our positive alternative ideas.
"We're building on this with five pledges that set out our vision to 'Renew Rugby Together' by working with the whole community – whether it be individuals, community groups, faith groups, volunteers, local businesses, trade unions and beyond.
"Unlike the Conservatives, we believe in Rugby and we want voters to feel proud of their town and borough once again," she added.
This year's local elections on Thursday, May 4, for Rugby Borough Council see Rugby Liberal Democrats fielding the largest group of candidates than it has for some time, demonstrating it is a growing force locally in Rugby.
Rugby Liberal Democrats want to see a fairer, caring and greener council listening and giving a voice to those who are often overlooked.
Liberal Democrats want to ensure the voices of individuals are heard above the cacophony of noise. We will work with GPs in service delivery seeking to reduce the pressure on emergency services and prevent the 12 hour waits for medical attention witnessed here in Rugby. We will be fighting for greater emergency care at the Hospital of St Cross.
Young people matter and we will invest into a local youth and mental health services – our next generation deserves better. Working with the police and other agencies, we will invest and support local community-led initiatives.
Liberal Democrats want to see sustainable modes of transport supporting bus passengers and campaigning to see the end of windy bus stops in North Street in Rugby, with wider pavements and a viable bus and coach interchange with off road cycle routes, which are destination led and not added on as an afterthought through the planning process.
Liberal Democrats would invest more in renewable energy schemes - especially in accommodation for the elderly and people with a disability so the council will never again have to inflict 258 per cent service charge increases on some of the most vulnerable residents in the borough.
Liberal Democrats will continue to press for biodiversity gain, especially with the reopening of a new local plan for Rugby borough.
We will ensure planning puts residents first ahead of developers' profits. Our biodiversity matters – species rarely relocate successfully. We will always campaign for a cleaner, greener and safer environment and invest into a climate change hub in the town centre linked to health and wellbeing advice for residents.
We say more can be achieved in a positive way by working in partnership rather than by the megaphone politics and a blame culture.
Liberal Democrats have a reputation for successfully getting councillors to co-operate and collaborate on projects.
This leads to better governance and delivers shared responsibilities.
A spokesperson for the Liberal Democrats group on the borough council said: "Every Liberal Democrat vote will go towards our priorities which we set out in our budget in February – young people matter, a greener borough matters and working in genuine partnership matters.
"Rugby Borough Council is at a crossroads – it can either stay stuck in a rut or have a fresh change for the good.
"Every vote for the Liberal Democrats will be for change – it will be for a fairer, caring, greener borough council."