Sudan conflict: British residents, including NHS doctors, will not be evacuated by UK despite being visa holders
NHS doctors trapped in Sudan will not be evacuated by the UK for not holding a British passport
Watch more of our videos on Shots! 
and live on Freeview channel 276
Visit Shots! now
British residents who don't hold a UK passport will not be evacuated from Sudan as part of the RAF airlift, the Foreign Office has said. This includes doctors working for the NHS, who were in Sudan when a bloody conflict broke out across the country.
Hostilities are between army units loyal to de facto ruler, Gen Abdel Fattah al-Burhan, and the Rapid Support Forces (RSF), a coalition of paramilitaries led by Mohamed Hamdan Dagalo, known as Hemedti. Both are fighting to gain complete control of the country and its resources.
Officials have told ITV that UK residency visa holders, which includes around 74 NHS doctors, will have to make their way to the UK by other means, and will not receive help from the government. This includes Sudanese-born Dr Abdulrahman Babiker, who is due to return to work at Manchester Royal Infirmary next week, BBC Newsnight reports.
Dr Babiker travelled to Sudan to visit his family for Eid, and says he feels "betrayed" after being rejected from boarding one of the evacuating aircrafts. Despite holding a UK work permit, he was not allowed to board an evacuation flight, as they "only accept UK passport holders".
Having worked for the Manchester hospital for over four years, Babiker said: "To be honest I feel totally betrayed… I worked throughout Covid and I'm so disappointed. I had spoken to my MP and had emails advising me to go to the air base."
According to Newsnight, at least 24 NHS doctors are known to be in a similar situation, with many of them visiting family in the country to celebrate Eid before getting stuck in the escalating violence. A UK government spokesperson said: "The evacuation response from Khartoum is open to all British nationals and their eligible dependents who wish to leave Sudan.
"Those who have UK visas but are not the dependent of a British passport holder can still come to the UK via other exit points, such as through crossing the border with Egypt. We continue to keep this under close review and recognise that there will be many people facing very challenging circumstances and decisions."
Dr Latifa Patel, Representative Body Chair, for the British Medical Association, told ITV: "In response to the escalating violence in Sudan, we understand that the UK government is evacuating British nationals. But this does not include NHS doctors in Sudan who are non-British and visa holders within the UK.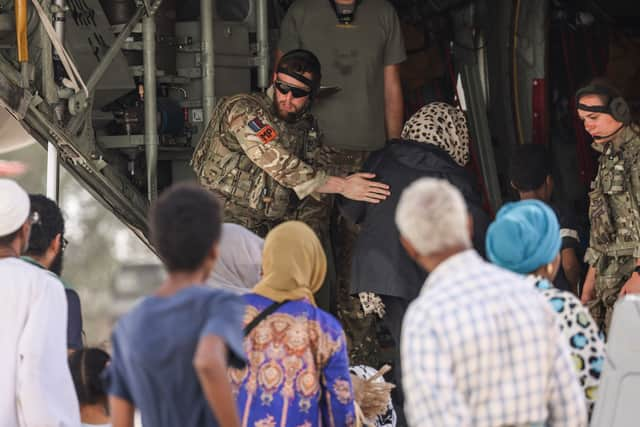 "We are calling on the government to ensure that these doctors, who are invaluable to the UK's health service, are able to get to safety. The situation in Sudan is fluid and as such we do not know exact numbers, but our colleagues at the Sudanese Junior Doctors Association UK estimate that approximately 74 NHS doctors are trapped in Sudan.
"The government has a duty of care to ensure the safety of these NHS doctors who work hard to care for patients in the UK – NHS doctors who are not British passport holders must not be left behind."
After Dr Babikar was advised to make his way to the airport for evacuation by his MP, queuing for 16 hours at the site north of Sudan's capital Khartoum, he was informed he would not be allowed to board.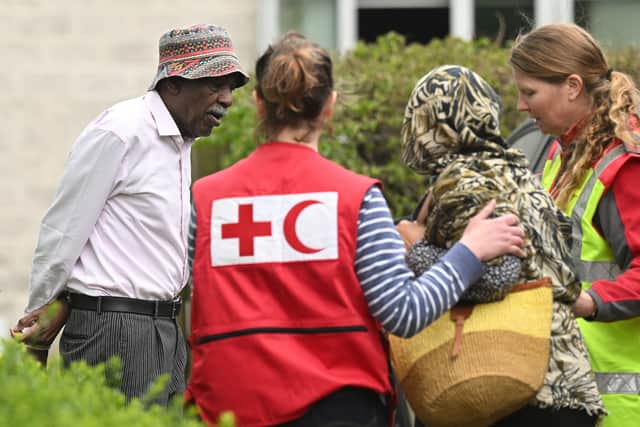 "They said, 'we are really sorry, this is the guidance from the Home Office'. And a soldier took me out," he explained. "I'd be more than happy to wait for other people to be evacuated before me, but to not have any chance to be evacuated in this very risky situation is.... I'm really feeling disappointed."
The Foreign Office said that as of Thursday evening, eight flights have evacuated 897 people from Sudan to Cyprus. This is less than half of the British nationals in the country as more than 2,000 have registered under evacuation plans.
The current ceasefire agreed between the rival factions in the country has been extended by 72 hours, but continued violence has been reported in the area. Foreign Secretary James Cleverly wrote on Twitter on Thursday: "The ceasefire in Sudan has just been extended. The UK calls for its full implementation by the generals.
"British evacuation flights are ongoing. I urge all British nationals wishing to leave to proceed to the airport as quickly as possible to ensure their safety."